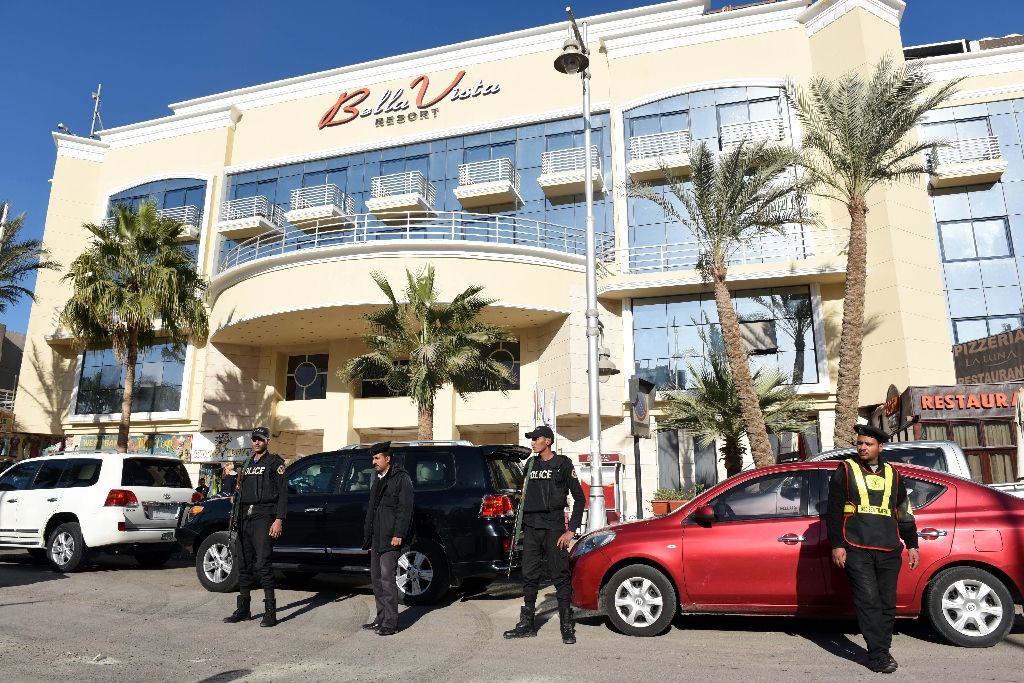 Egypt Sunday sentenced to life two men linked to the "Islamic State" (IS) terrorist group for an attack on a Red Sea resort last January, in which three tourists were hurt, a court official said
The men armed with knives stormed the restaurant of the Bella Vista hotel in Hurghada as tourists were having dinner, slightly wounding an elderly Austrian couple and a Swedish tourist.
No one claimed responsibility for the attack, during which police shot dead one of the assailants, Mohamad Hassan Mohamed Mahfouz, and wounded the other, Mohamed Magdy Abul Kheir.
The prosecution said that the pair had plotted the attack along with fellow Egyptian Ahmad Abdel Salam Mansour, identified as an IS member based in Syria, where the terrorist group is active.
The court official, who spoke on condition of anonymity, said that Abul Kheir was present in court for the verdict, while Mansour was sentenced to life in absentia.
According to the prosecution, Mansour incited the other two to carry out attacks against tourists in Hurghada and to join the IS militant organization.
The IS Egyptian affiliate is waging an insurgency in the north of the Sinai Peninsula that has killed hundreds of policemen and soldiers.
The terrorists have claimed attacks on other targets in Egypt, including a bomb attack on a Cairo church this month that killed 27 people.
IS said it is also behind the October 2015 bombing of a Russian airliner carrying holidaymakers from the Sharm El-Sheikh Red Sea resort, an attack that killed all 224 people on board and crippled Egypt's tourism industry and economy.