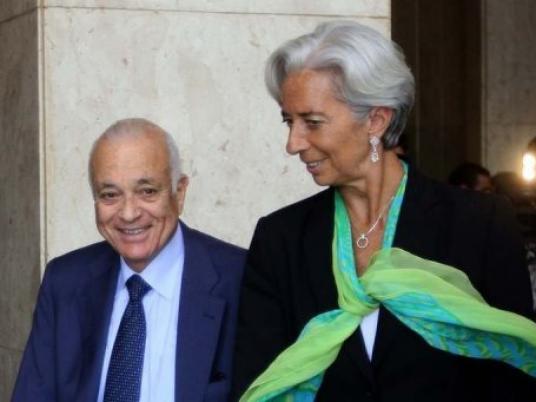 An International Monetary Fund official said Monday that it is hard to set a definite time frame for granting Egypt the loan it requested, because the government hasn't implemented its economic reform program yet.
Masood Ahmed, head of the IMF's Middle East and North Africa department, told Al-Masry Al-Youm that the fund wasn't late in granting Egypt the loan, speaking on the sidelines of the World Economic Forum in Dubai.
Ahmed stressed the necessity of the government finishing its reform program to get the loan.
"[The IMF] conditioned that the government set a national program to resolve problems that the economy suffers from, like the budget deficit," Ahmed said.
He also referred to other administrative problems, and stressed the necessity of preserving safe amounts of foreign reserves, and making a budget deficit plan that addresses increased demands and expectations.
Ahmed said an IMF delegation is in Egypt to discuss with the government several issues about the loan, and to take advantage of the IMF's experience with other countries that suffered economic crises.
He highlighted the importance of resolving the issue with the petroleum subsidy, estimated at LE100 billion, because the budget deficit is estimated at LE170 billion.
Edited translation from Al-Masry Al-Youm