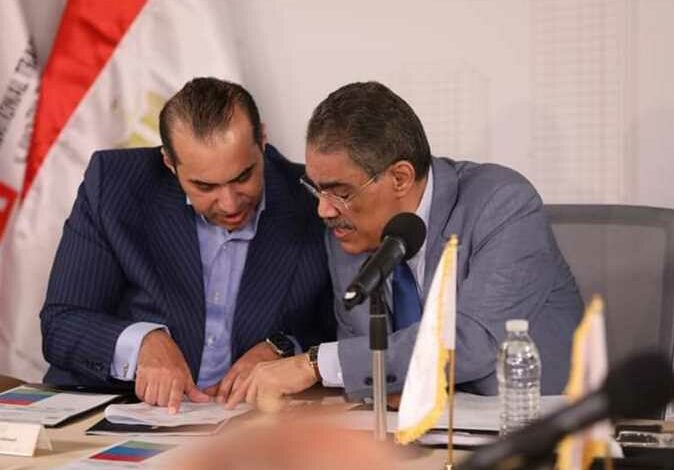 Discussion sessions for National Dialogue, which President Abdel Fattah al-Sisi called for in April 2022, kicked off on Sunday.
The National Dialogue administration said that it had been holding preparatory sessions for the dialogue since April 2022.
It explained that the National Dialogue Board of Trustees held 24 meetings during the preparation period in order to reach this stage, with 250 continuous working hours for the board and 2,000 working hours for the Technical Secretariat, to start discussion sessions between all groups of society to come up with practical and implementable outputs after exchanging all opinions.
The sessions began on Sunday from the political axis and its committees.
The administration indicated that the discussion sessions stage is dedicated to each of the issues on the agenda of the National Dialogue.
The administration added that these issues, which have been settled, represent a priority for the citizen and directly affect their needs.
It stressed that citizens are the active element in the dialogue sessions, whether as proposal submitter, one of the groups concerned with the issue, or as representative of an active party.
The National Dialogue sessions are scheduled to be held regularly and continuously three days a week – Sunday is devoted to the political axis and its committees, Tuesday for the economic axis, and Thursday for the societal axis, with four sessions per day for each axis at three hours.
Sunday's sessions discussed the electoral system for the House of Representatives and the elimination of all forms of discrimination, which are among the topics on the agenda for the Human Rights and Public Freedoms Committee, and the challenge of cooperatives, which is among the issues on the agenda of the Trade Unions and Civil Society Committee.
Tuesday will be devoted to discussing issues of the economic axis, including social protection programs through the Social Justice Committee, the tourism map of Egypt, means of attraction, and means of stimulating tourism investment in all its forms through the Tourism Committee.
Thursday will discuss societal issues, including guardianship issues over money through the Family and Community Cohesion Committee, and national identity issues through the Culture and National Identity Committee.