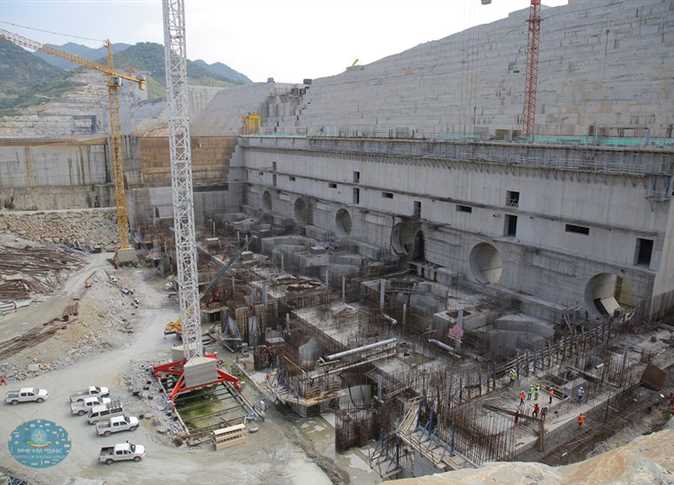 Egypt, Sudan and Ethiopia are set to hold another meeting for Monday after the Sudan-mediated negotiations over the Grand Ethiopian Renaissance Dam (GERD) held from June 9-13 made no progress.
The spokesperson for the Egyptian Ministry of Water Resources and Irrigation Mohamed al-Sebaay said that this came about following the Saturday session which saw the three countries agree to hold a meeting for Monday, June 15 in order to take stock of the negotiations.
Sudan's Ministry of Irrigation and Water Resources said that Saturday's meeting ended with a mandate for Khartoum to prepare a new draft consensus document based on comments from all three countries, provided that the three parties attend Monday's talks to discuss the draft document, to evaluate the negotiation process and consequently the next steps.
These discussions seek an integrated agreement regarding the amount of water that will be drained from GERD's reservoir during all scenarios, the ministry said.
"The views of the three countries agreed on most of the technical issues except for some limited details," it added.
According to Sebaay, the Saturday meeting of water ministers from Egypt, Ethiopia, demonstrated that there are many fundamental issues which Ethiopia continues to reject.
He outlined that these issues mainly involve provisions that reflect the legally binding nature of the agreement, including a legally binding dispute resolution mechanism in addition to a refusal to address technical issues raised by Egypt regarding the mitigation of droughts.
Egypt stated that these are essential components for any agreement, stressing that this is an existential matter impacting the lives of over 150 million citizens in Egypt and Sudan, Sebaay said.
The ongoing Sudan-mediated negotiations on the Grand Ethiopian Renaissance Dam (GERD) have stalled due to Ethiopia's continuous intransigence, Egypt's Ministry of Water Resources and Irrigation said Saturday.
Irrigation ministers from the three countries started the Sudan-mediated talks on June 9 via video conference in the presence of international observers, including the United States, the European Union, South Africa, and the president of the African Union.
Edited translation from Al-Masry Al-Youm