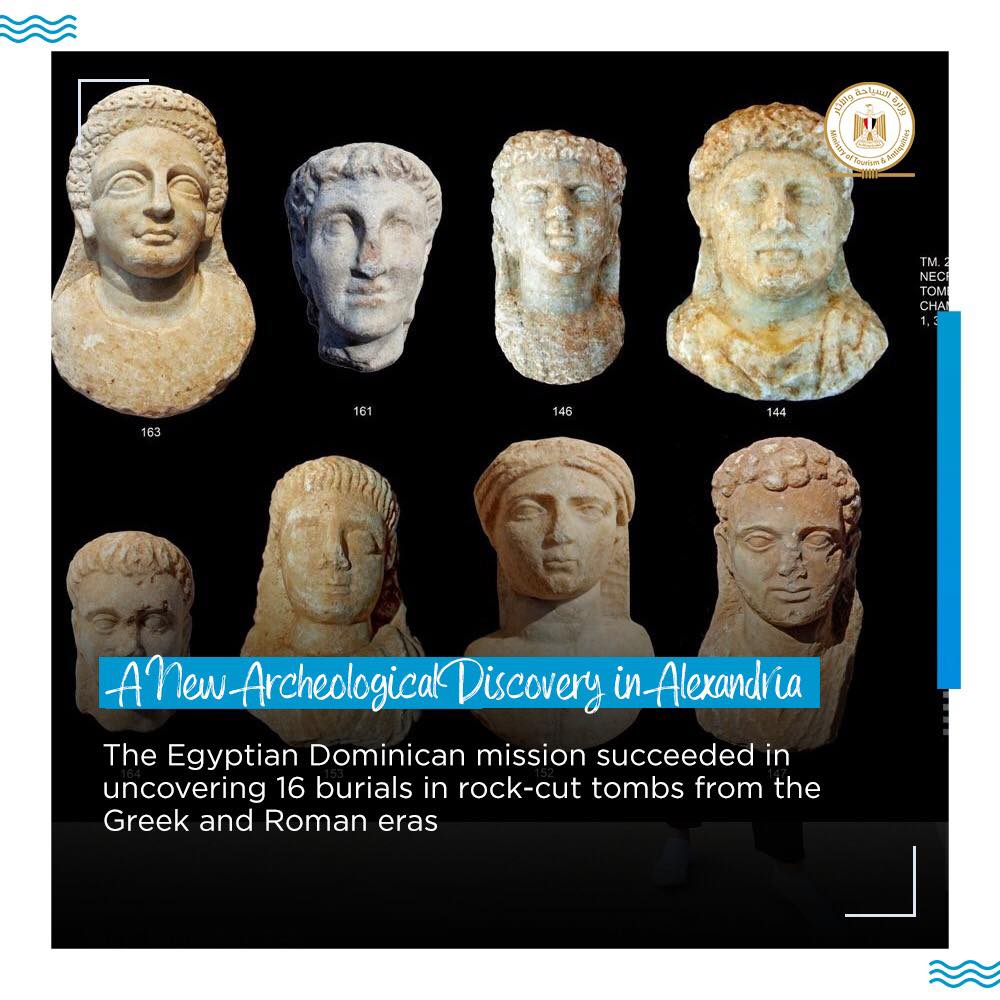 The Director General of Alexandria Antiquities, Khaled Abul Hamd, said on Friday that some discoveries from the Taposiris Magna Temple have been transferred to Alexandria National Museum, while others were transferred to a warehouse in el-Hawaria, western Alexandria.
In statements to Al-Masry Al-Youm, the Egyptian-Dominican archaeological mission and the Tourism and Antiquities Police, in cooperation with Egypt's Tourism and Antiquities Ministry, transported on Friday eight golden flakes representing the leaves of a golden wreath, and two gold foil amulets shaped like tongues to Alexandria National Museum to be studied and later displayed in museums across Egypt.
He added that eight marble masks dating back to the Greek and Roman eras, and many of the lamps, and pottery vessels, were transferred to Maria warehouse in el-Hawaria, western Alexandria.
The mission will soon resume its work at the same site to uncover new antiquities.
The mission, from the University of Santo Domingo, also uncovered on Friday 16 burial chambers in rock-cut tombs (burial shafts), a style popular in the Greek and Roman eras.
Within these shafts were mummies in poor condition, highlighting the difference between Greek/Roman era mummification and older Egyptian mummies.
The mummies were dressed in remnants of gilded cartonnage, with gold foil amulets shaped like tongues placed in their mouths as part of a special ritual to ensure their ability to speak in the afterlife before the Osirian court.
Throughout the last ten years, the mission has been responsible for an important number of archaeological discoveries at the temple.
Coins bearing the name and image of Queen Cleopatra VII were found inside the temple, in addition to many parts of statues, proving that it was built by King Ptolemy IV.
Edited translation from Al-Masry Al-Youm