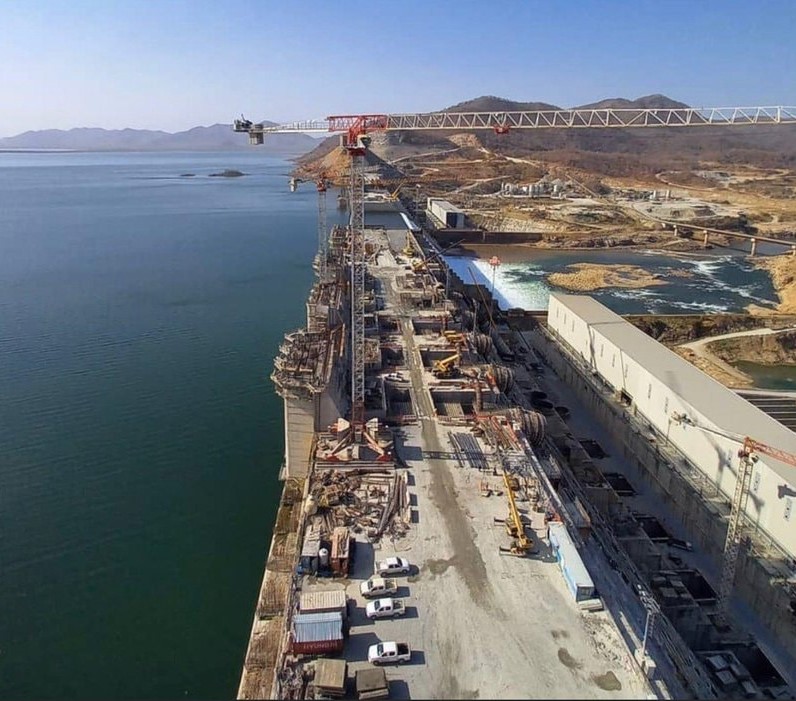 Egypt's Foreign Minister Sameh Shoukry said on Sunday that his country would take "serious" measures to protect water security and deal with any irresponsible move by Ethiopia regarding the Grand Ethiopian Renaissance Dam (GERD).
"Ethiopia has to make a voluntary decision to negotiate and to (reach) tripartite agreement on filling the dam, in order to avoid harm to the two downstream countries," Shoukry added During a phone-in with "Cairo Talk" hosts Khairy Ramadan and Karima Awad.
Shoukry mentioned that negotiations with Ethiopia regarding GERD have been going on for 10 years now, and a just solution must be reached to achieve regional stability while meeting the interests of all involved parties.
He stressed that reaching an agreement with Ethiopia regarding filling GERD until this moment is not difficult, as each party knows very well how to achieve its water interests.
Egyptian President Abdel Fattah al-Sisi urged cooperation from Ethiopia on GERD last week, warning that "all options are open" following the failure of a fresh round of negotiation over the dam.
"I'm telling the brothers in Ethiopia, we better not reach a stage where Egypt's water interests (are harmed), because all options are open. Our cooperation is better. It's better to build together than disagree and struggle," the president said.
The US State Department called on Egypt, Sudan, and Ethiopia on Friday to enter into serious negotiations over GERD, warning against any unilateral steps in the crisis. The department urged the three parties to continue negotiations until a solution is found.
The three parties have held several rounds of negotiations over the past decade, but have ultimately failed to reach an agreement.
The construction of the dam, which began in 2011, is considered to be one of Egypt's most serious water issues.
Egypt, which relies considerably on freshwater from the Nile, has voiced fears that the GERD would negatively impact the country's water supply, and has insisted that measures be put in place to protect downstream countries in case of drought during the dam's filling process.
Ethiopia, on the other hand, has stressed the importance of the project to bolster its economy, where more than half of the population currently lives without access to electricity.
Edited translation from Al-Masry Al-Youm