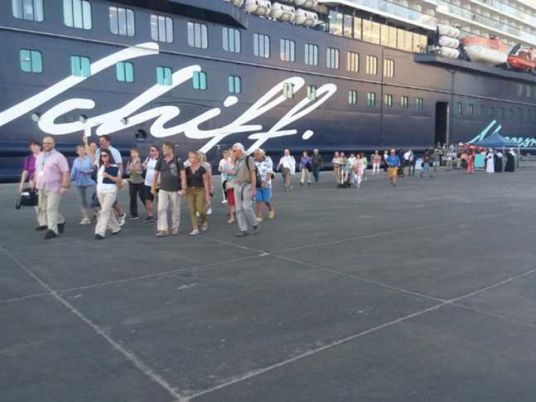 Minister of Tourism Yehia Rashed says he's stepping up tourism activities and planning promotional campaigns for Ramadan, Eid and the summer vacation with the goal of reviving Egypt's tourism industry, a ministerial statement said on Tuesday.
The tourism campaigns are scheduled to begin during the holy month of Ramadan, targeting Arab tourists from Saudi Arabia, the United Arab Emirates, Kuwait, Bahrain, Lebanon and Jordan.
"The Arab market represents one of the most significant markets exporting tourism to Egypt because of their geographical proximity and the similarity of their language and traditions, allowing Arabs to feel like they're in their second home when in Egypt," Rashed said.
Rashed added that Egypt plans to attract tourists from Arab countries by facilitating entry and visa procedures through the new electronic visa system. The process of applying for entry visas for domestic helpers that usually accompany guests from the Gulf will also be made smoother.
Once these measures are applied, non-Arabs who travel along Arab employers under the employer-sponsorship system would be able to receive visas upon their arrival to Egypt.
In 2016, Arab tourism to the country represented 36.3 percent of the total tourist traffic to Egypt, the minister noted.
Saudi Arabia ranked first among incoming Arab tourists, with a total of 507,000 tourists visiting Egypt, followed by Jordan with 180,000 tourists, Kuwait with about 150,000 tourists and Lebanon with nearly 86,000, the minister said at the Arabian Travel Marketing event in Dubai.
The total number of travelers from Arab countries to Egypt reached 2 million tourists in 2016, compared to 1.7 million Arab tourists in 2015, which marks an increase of 13.2 percent. In the first quarter of 2017, the number of Arab tourists increased by 38.8 percent when compared to the same period last year, Rashed stated.
The minister also spoke with a number of Gulf airline companies to increase the number direct flights between their respective countries and the Red Sea resort towns of Sharm el-Sheikh and Hurghada.
Egypt plans to attract 12 million tourists this year. Last month, Rashed said the number of tourists could return close to levels seen before the 2011 uprising, encouraged by investments in airport security and a cheaper Egyptian pound.
As the largest Arab country, Egypt's tourism industry, a crucial source of hard currency, was wrecked by years of political turmoil after the 2011 popular uprising and an increase in deadly Islamist violence continues to deter visitors.