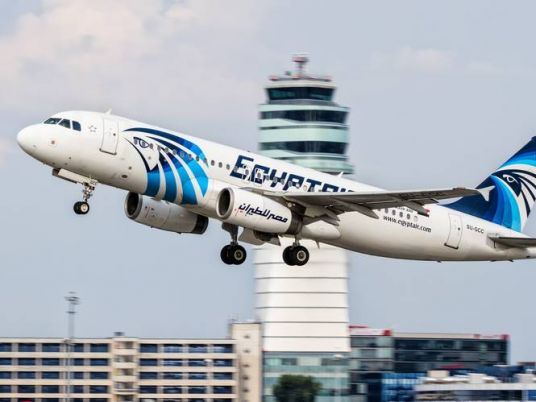 A few days ago a 118-passengers Libyan aircraft was hijacked while it was enroute to Tripoli in Libya.
The plane was forced to change the flight destination to Malta with all passengers onboard, landing at Malta International airport.
According to reports, the armed hijackers forced the plane to land in Malta because they were seeking asylum in Europe to establish a pro-Gaddafi party.
The news about the hijacked Libyan plane spread like lightning and Haaretz.com, the digital edition of the Israeli Haaretz newspaper which covers the Middle East and the world, mistakenly posted news on their twitter account about the plane incident using a picture of an EgyptAir airplane.
The news spread very quickly for many hours.
The EgyptAir social media team quickly noticed the Haaretz tweets and replied to the alleged news saying that "The hijacked aircraft in not an EgyptAir one. If you don't have a photo of the hijacked aircraft, don't use one."
Haaretz later removed the tweet — after keeping the photo on their website story for over eight hours — and replaced it with a real photo of the Libyan hijacked plane, but without sending an official apology to EgyptAir to date.
First images from plane hijacked in Libya with 188 on board and diverted to Malta https://t.co/B19ZbbFzL5 pic.twitter.com/Lo40wiT2XT

— Haaretz.com (@haaretzcom) December 23, 2016
EgyptAir's Tweet went viral on Twitter and Facebook and was hailed by social media experts and specialied websites who believe that the social media team acted very professionally to rescue the company's reputation.
Digitalboom.com, a marketing platform, praised the team's handling of the incident on its website, saying: "Egyptair's social media monitoring process has proven efficiency, it detected a photo with the company's logo on, there were no related keywords used in the tweet to be detected by the traditional monitoring tools. "
"Also, the company quickly responded to the tweet, before it goes viral and causes a real crisis", added the Digitalboom team.