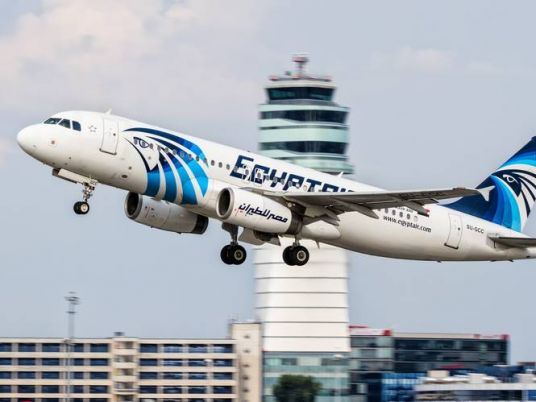 EgyptAir Holding Company has signed a contract with Bain & Co, an American company that specializes in the development and restructuring of companies and economic entities, to provide consulting, technical and administrative solutions to EgyptAir.
An official source at EgyptAir told al-Mal news website that the restructuring strategy will be implemented in two phases.
The first phase will include preparing and studying the restructuring of the holding company and its subsidiaries. This phase is expected to take about 1.5 years to complete.
Meanwhile, the second phase will include the implementation of the plan and reaching the desired goal, according to the source.
The company had received three offers from consulting companies specialized in this field. However, after the studying the offers, Bain & Co came out on top in terms of the technical and financial aspects.
The aim of the development project is to improve the efficiency and performance of the company; increase its profitability, market share and competitiveness; reduce costs; and optimize the utilization of its human resources to become a distinguished hub among other international airlines, the source said.
In earlier remarks, Egyptian Minister of Civil Aviation Younis al-Masry confirmed that there is a plan underway to restructure EgyptAir Holding Company, which includes the incorporation of nine subsidiaries into two or three companies, thus rationalizing expenses.
The minister added that each merger (two companies merged together) will save LE 800 million annually.
Meanwhile, EgyptAir has decided to operate its first domestic flights from Sphinx Airport as part of the airport's pilot operation phase from January 25 to February 9.
The step comes at Egyptian Aviation Minister Younes al-Masry's request to inaugurate investment projects as soon as possible.
The aim of the new Sphinx Airport is to ease the pressure on Cairo International Airport, create logistics areas, and to reach a wider range of customers, the minister continued.