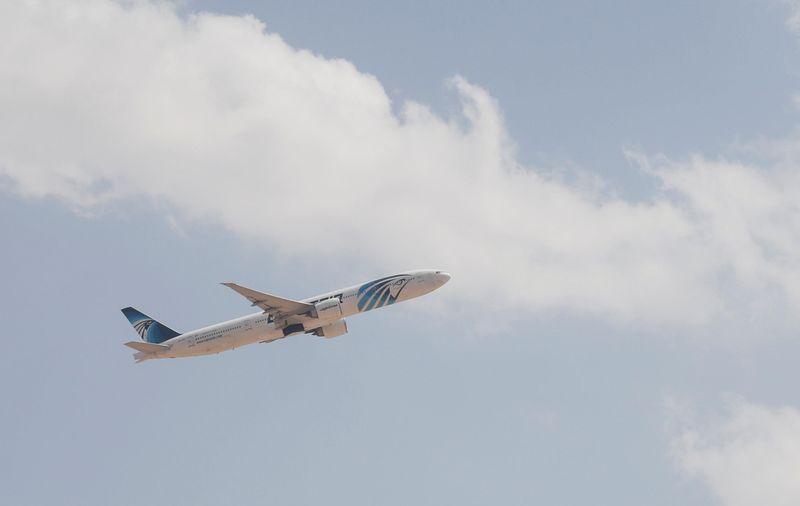 EgyptAir announced on Tuesday the launch of direct flights between Cairo and the British city of Manchester.
An official statement by the Egyptian Ministry of Tourism and Antiquities said, "EgyptAir has started operating direct flights between Cairo and Manchester."
"So, passengers can now enjoy a comfortable and smooth journey between the two cities," the statement added.
"EgyptAir currently provides five weekly flights between Cairo International Airport and Manchester International Airport," the statement said.
EgyptAir announced on March 4 that the new A321neo Airbus aircraft would arrive to join its air fleet.
The A321neo is the largest aircraft in the Airbus family of commercial aircraft in terms of passenger capacity.
The Middle East News Agency (MENA) reported EgyptAir saying that the new plane arrived at Cairo International Airport in a grand celebration, in the presence of the Egyptian Minister of Aviation, Mohamed Abbas Helmy, and a large number of leaders from Cairo Airport and EgyptAir.
EgyptAir advanced 26 places in the latest global ranking of airlines "Skytrax World Airline", as it ranked 95th globally after compared to 121st in 2021, while Qatar Airways maintained its first place in the world for the second year in a row.