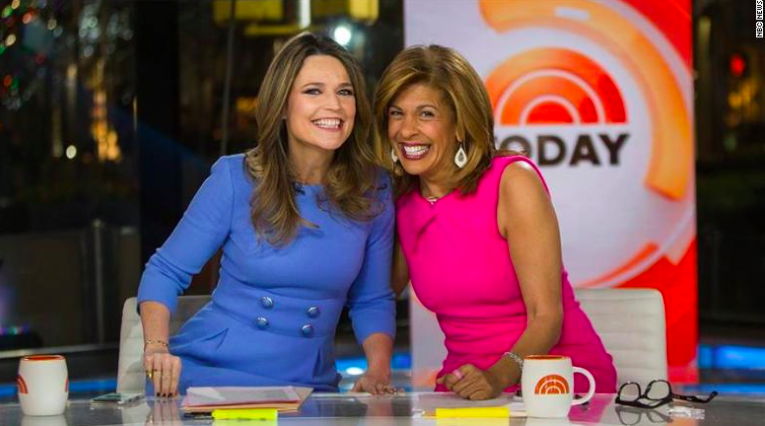 In a historic move, American TV network NBC chose Egyptian-American anchor Huda Kotb as the new Today show co-host, replacing Matt Lauer, after sexual harassment allegations surfaced against the latter. The announcement was made on Tuesday morning, as Savannah Gurthrie, current anchor of the show's first two hours, called the announcement "the most popular decision NBC News has ever made," reported NPR.
Kotb has been filling in for Lauer since he was fired in late November, co-hosting alongside Savannah Guthrie. NBC's permanent choice of Huda makes this the first-ever Today show with an all-female anchor team.
Kotb had already been a success hosting the fourth hour of the show alongside Kathie Lee Gifford. She will continue to do so in addition to hosting the first two hours alongside Guthrie, while the third hour continues to be hosted by Megyn Kelly.
Kotb has also been a fill-in anchor of the show for about a decade and is also a correspondent for Dateline NBC, the author of three books, and the host of "The Hoda Show" on Sirius XM.
"Today" fans fell in love with Kotb after the show documented her battle with breast cancer almost a decade ago.
Viewer ratings surged after the announcement was made of her becoming the new "Today" show anchor.
"Today" was first founded in 1952 and is to-date NBC's most profitable franchise, according to The New York Times.
Before, the sexual misconduct allegations, Matt Lauer had been the "Today" host for 20 years.