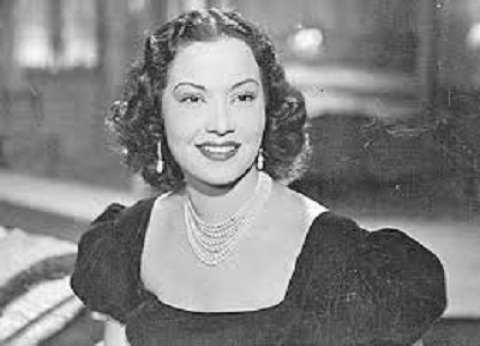 Veteran Egyptian actress Madiha Yoursi, renowned for her beauty and grace, passed away on Tuesday at the age of 97 after a long battle with age-related diseases in hospital.
Yoursi was born Hannouma Khalil in 1921. She began her acting career with a silent role in Mohamed Abdel Wahab's "Mamnou' Al Hob" (Love is Forbidden). Her big break came when she got a role alongside superstars Farid al-Atrach and Taheya Karyouka in "Ahlam Al-Shabab" (Dreams of the Youth).
Yousri built a career for herself as one of the best actresses of her generation. In addition to the great Faten Hammama, Yousri is the only actress to have collaborated with four of the most famous Egyptian singers: Abdel Halim Hafez, Farid al-Atrach, Mohamed Abdel Wahab and Mohamed Fawzi.
Her cinematic journey spans more than 90 films, including great works such as: "Amir Al- Intikam" (Prince of Revenge) opposite Anwar Wagdi, "Lahn Al-Kholoud" (The Immorality Symphony) opposite Farid Al- Atrach and Faten Hammama," Hayat Aw Moot" (Life or Death), "Inni Rahela" (I'm Leaving) and "Al- Khataya" (The Sins) opposite Abdel Halim Hafez.
Beyond her acting gift, Yousri was also an intelligent producer. She produced movies such as "Al-Avocato Madiha" (Madiha, the Lawyer), which was written, directed by and starring legendary actor Youssif Wahby, as well as "Wafa'a Lel Abad" (Forever Faithful) and "Kalb Yahtarik" (The Burning Heart).
Yousri made her final appearance as an actress in 1994 opposite "Al-Zaeem"Adel Imam in "Al-Irhabi" (The Terrorist).
For her role in enriching Egyptian cinema Yousri received several awards, including an honorary doctorate from the Academy of Arts in 2017.