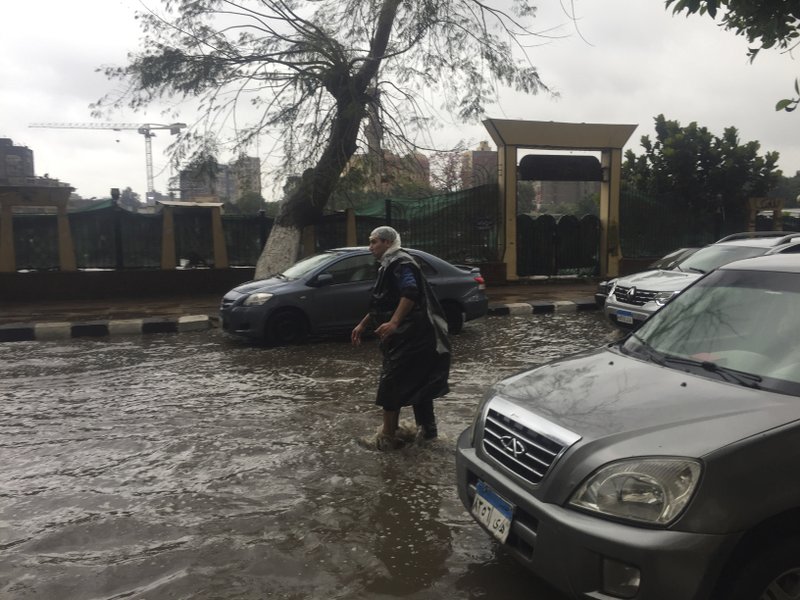 The Ministry of Irrigation and Water Resources in Egypt announced Monday that the country is well prepari for the destructive dangers of torrential rains in the governorates.
Ministry spokesperson Mohamed Ghanem said that the Egyptian state is well prepared for floods, and that all the ministry's agencies are periodically checking all spillways to ensure that they are working without hindrances.
He added that more than 1,500 facilities have been established over the past years in all areas prone to flood risks, such as the governorates of the Red Sea, Upper Egypt, North and South Sinai and Matrouh.
These facilities have proved their efficiency and were able to protect individuals and facilities from the destructive effects of the floods in Aswan, he said.
He explained that Aswan witnessed large amounts of rain falling in a short period of time, which gathered and fell as a highly destructive torrent rushing from the mountain at a speed of 100 km.
The dams collect this torrent in artificial lakes, instead of going down the streets and flooding the villages, which enabled the Egyptian state to protect individuals and facilities, he said.
He assured there are no weather forecasts for any other floods in a particular governorate and that the Aswan floods were predicted sometime before their occurrence through mathematical models and satellites.
Ghanem stressed that what happened in Aswan is a natural phenomenon that may occur every year, as this matter is compatible with the nature of flash floods.