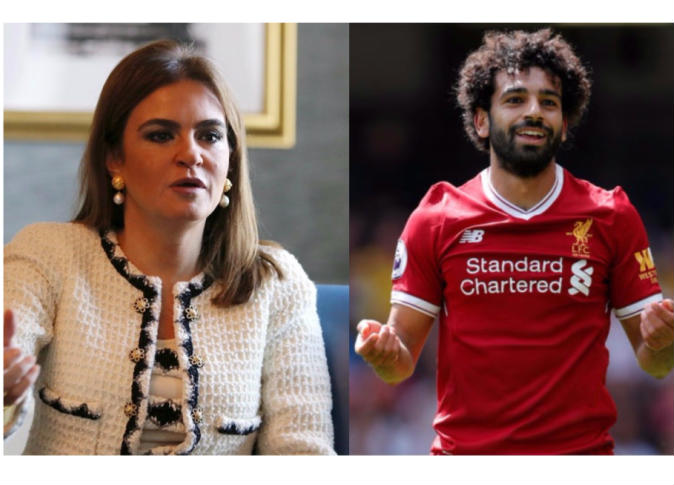 The New African, an English-speaking magazine based in London, announced its annual list of the 100 most influential figures in Africa in 2017 which included Egyptian Minister of Investment and International Cooperation Sahar Nasr, and Liverpool's Egyptian star Mohamed Salah.
The list includes figures from the worlds of finance, business, sports and arts.
The 100 figures are divided into eight categories: politics and public service; business and finance; civil society and activism; education; science, technology and innovation; media; arts and culture; and sport.
"What our readers will find pleasing, is the almost bewildering diversity of this list –  in terms of race, ethnic and national diversity. This list, if nothing else, displays the beauty and power of the diversity that makes the Africa we all love," said Omar Ben Yedder, Managing Director of IC Publications.
Nasr joined the business category, which was topped by Nigerian billionaire businessman Aliko Dangot, followed by Algerian billionaire investor Issad Rebrab.
Egyptian football player Mohamed Salah came second in the category of sports after Nigerian British boxer Anthony Joshua.
For the first time since the magazine began publishing the list five years ago, it included 42 women.
The list included 21 Nigerian figures, and 14 South African ones. It included 31 countries, including 12 French-speaking ones.
"Our criteria for 'influential' this year was a fairly simple one – it is applied to people whose work or activity has had some sort of transformative effect outside their main calling. This effect results in a change of perception or provides inspiration to others," said Anver Versi, editor of the magazine.
Some of the selected figures on the list yield economic power that has impacted the global economy, he added.
"African talent in the arts, culture, sports and technology has also has a huge impact on changing the world's perception towards Africa and its people," Versi said.
The list includes new figures, such as the Triplets Ghetto Kids dance troop from Uganda, Ghanaian born new editor of British Vogue Edward Kobina Enninful, as well as Nigerian-British heavyweight boxer Anthony Joshua.
The list included only three heads of states this year, namely, Nana Akufo-Addo of Ghana, Paul Kagame of Rwanda and Alpha Condé of Guinea.
The list also featured Nigerian Vice President Yemi Osinbajo in the politics and public service category for running the country during President Muhammadu Buhari's absence in 2017.
Tanzanian businessman and philanthropist Mohammed Dewji, Angolan businesswoman Isabel dos Santos, Moroccan CEO of Attijariwafa Bank Mohamed Al Kettani were on the list of economy.
This year's list includes more French and Arabic speaking personalities than in previous years.
Edited translation from Al-Masry Al-Youm