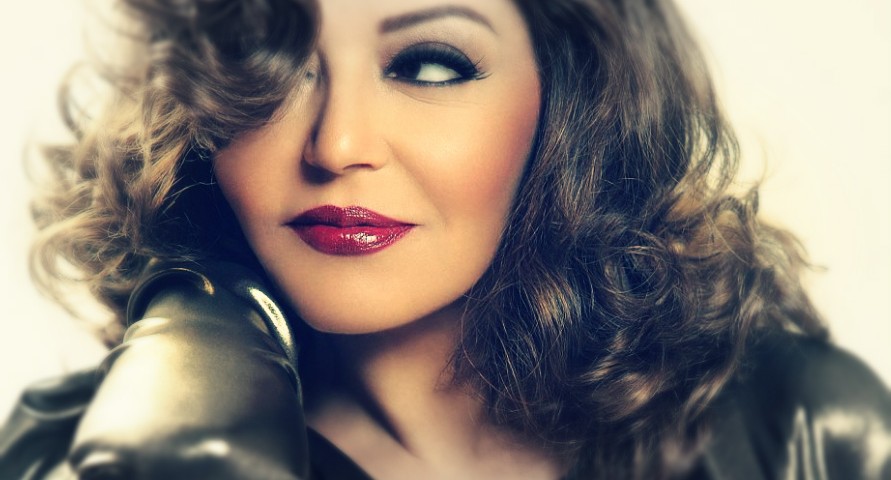 Egyptian-Moroccan superstar Samira Said will be singing at the Downtown Contemporary Arts Festival's (D-CAF) opening concert, taking place on March 9, from 7-11 pm, in Al-Azhar Park.
The concert falls on International Women's Day and promises extremely diverse acts consisting of talented women from different cultures, backgrounds, and ethnicity.
Next to the diva, the opening concert will feature three main acts, Pink Oculus from the Netherlands, elbi from France, and Shahira Welnas Elkhatira from Egypt.
D-CAF has always supported women artists, says the D-CAF website, and is committed to empowering them through female-led performances and events. Therefore, in addition to the opening concert featuring all-women artists, D-CAF is organizing several female-led performances throughout the three weeks of its 2018 festival.
"Programming a diverse selection of successfully emerging and established female artists on stage will further promote our message of celebrating women from around the world, across all genres, generations, and cultures," says the D-CAF official website.
Samira Said is an influential Arab musician whose records has topped the Arab world's charts throughout her career. She is known for he unique daring voice and her bold choice of music.
Originally named as Esperanza Denswil, Pink Oculus is a Dutch artist of Mali origins. Her songs include 'Sweat' and 'Overdue'.
Eelbi is a nomadic, multi-faceted young performer who is inspired by a kaleidoscope of influences, resulting in a musical identity that is both instinctive and authentic.
For the opening concert, all women receive a 30 percent discount voucher upon buying tickets to the gig, which can be used to attend any other musical event during D-CAF.
D-CAF was first established in 2012 and has reemerged every year ever since. It aims to bring different art forms together from various genres and countries.
Perhaps the most diverse festival so far is this the 2018 edition of D-CAF, which will offer a cacophony of music, film, dance, and new art to its audiences.
The festival will take place between March 8-29 across several venues, including the Falaki Theatre at the American University in Cairo, the French Consulate, Al-Azhar Park, AUC's Greek Campus, and Zawya Cinema.
This year's festival will celebrate women in various fields, with most of the films screened featuring a strong female lead.