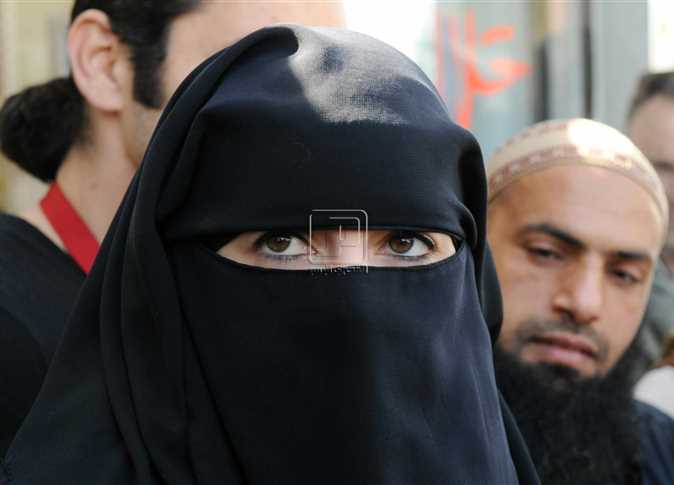 MP Ghada Agamy, a member of the Foreign Relations Committee of the House of Representatives, proposed on Saturday that the Egyptian government should prevent women from wearing full-face veils in government workplaces.
Algerian authorities on Thursday banned full-face veils for women workers in government departments for the first time. The Directorate of the Public Service, which is subordinate to the Prime Minister, called on officials of government departments to "prevent any dress that impairs the exercise of public administration functions, particularly full-face veil which is completely banned in workplaces."
Immediately after the announcement of the government's decision, Algerians expressed different positions, some of them welcomed the move and some of them denounced it as a decision against personal freedom.
Speaking Al-Masry Al-Youm, Agamy said that the Algerian government's decision is "courageous" and should be followed, especially with the increasing issues resulting from wearing it in Egypt over the past decades, bringing a change in the identity of the country.
"Security troubles in Egypt are accelerating these bold decisions in light of attempts to target state institutions and increasing criminal and terrorist crime rates," she said. "The negatives of the full-face veil are numerous and no longer compared to any positives."
Agamy stressed that taking personal freedom as an excuse to wear the full-face veil is no longer as convincing as it was in the past, as this personal freedom depends on the violation of freedoms for others. She explained that all institutions, especially the government, have absolute freedom to impose their own rules of work and workers have to abide by the order.
She urged the Government and the House of Representatives to take action to implement a similar resolution as in Algeria.
Edited translation from Al-Masry Al-Youm