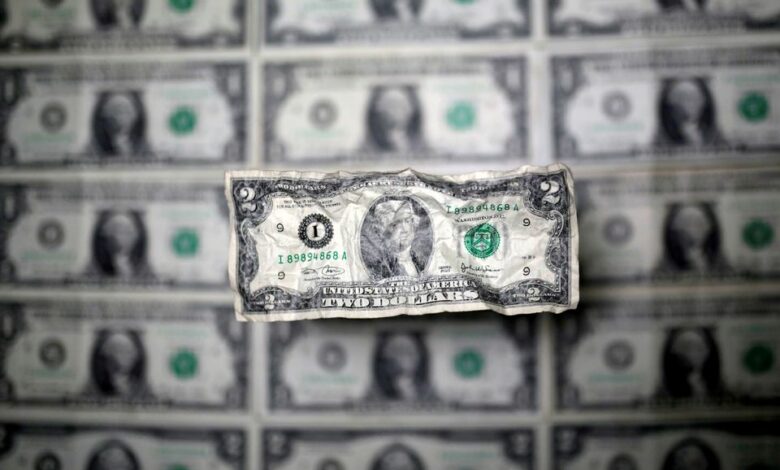 Bloomberg Agency commented on the news of the Egyptian pound's depreciation against the dollar to about LE30 on Wednesday.
The agency stated that the Egyptian pound has fallen by more than 25 percent, in just one week.
This is in accordance with an agreement with the International Monetary Fund, which stipulates leaving the price flexible according to supply and demand.
According to the agency, the continuous decline in the local currency comes at a time when it has been suffering severely in foreign currency shortage since the outbreak of the Russian-Ukrainian war in February.
Another reason is the raising US interest rates over the past year, which led to the exit of more than $20 billion of foreign hot money invested with debt instruments.
Moncef Morsi, co-head of the research department at CI Capital, said that the current movement of the local currency is normal and expected, adding no specific price anyone can expect for the pound against the dollar because it depends on a flexible exchange rate now.
This is amid piling imported goods stuck in the ports, and ongoing changes to reforms.
The Egyptian pound witnessed a historic low on Wednesday, hitting LE30 versus the US dollar in the money markets.
Egypt devalued its currency by 48 percent in 2016, allowing it to float freely in order to meet a key demand by the International Monetary Fund (IMF) and secure a three-year US$12 billion loan from the fund.
"Egypt devalued its currency twice in 2022, with a pledge in October to adopt a flexible exchange rate policy eventually helping the country to clinch a $3 billion loan from the IMF," according to Bloomberg.
Egypt's IMF-supported program presents a comprehensive policy package to preserve macroeconomic stability, restore buffers, and pave the way for inclusive and private-sector-led growth.