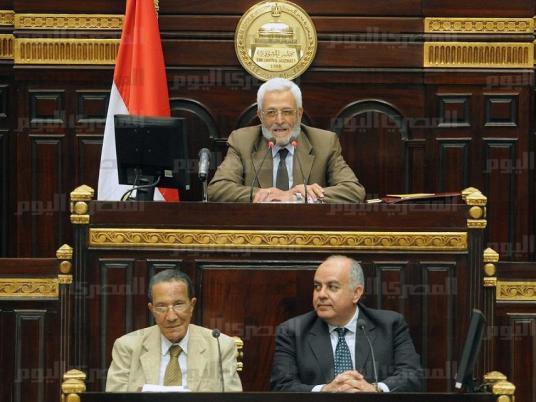 Gamal Gibril, rapporteur of the Constituent Assembly's political system committee, told reporters on Sunday that the new constitution reduces the president's powers, as stated by the 1971 Constitution, by more than half.
Gibril did not specify which powers were taken away, but did point to the president's power to impose a state of emergency for an indefinite period of time.
"The president will have the right to impose a state of emergency for a week, to be extended only with Parliament's consent," he explained. "If disapproves, he may put it forward for a referendum."
He added that the president will have no right to appoint any members of the House of Representatives (the new name for the lower house of Parliament), but may appoint only ten members in the Senate (the new name for the upper house of Parliament).
He also said articles on legislative power were not fundamentally changed, while those on the Senate were preserved until the next meeting decides if it will be abolished altogether.
He said legislators will be elected to five-year terms. Representatives must be at least 25 years old, and Senators must be at least 40.