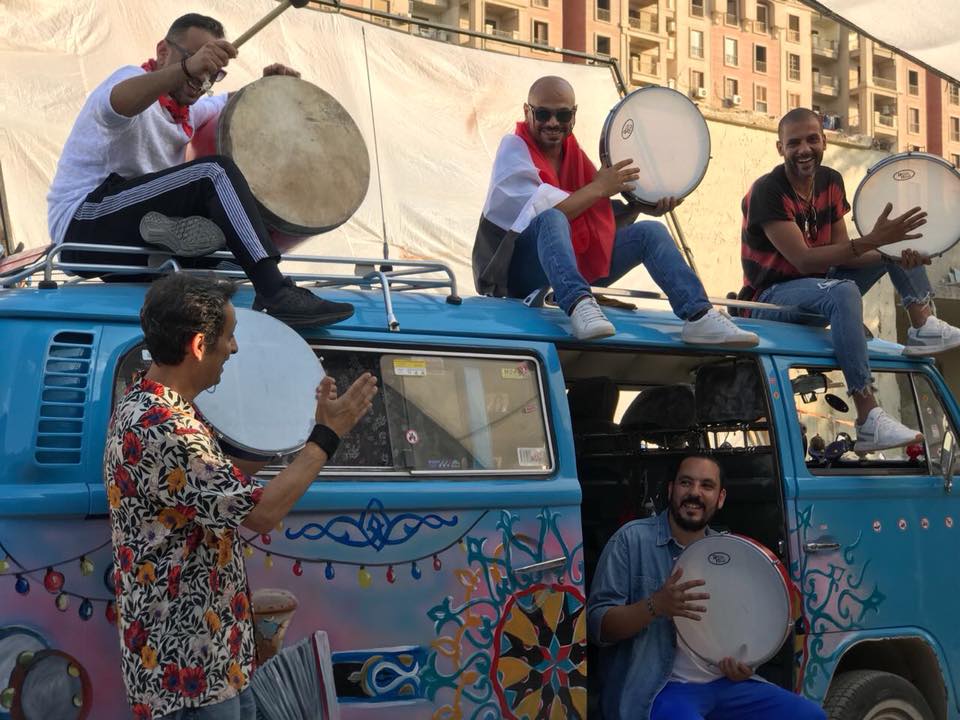 Egyptian rock band Massar Egbari will be giving an online concert on Friday at 11 pm, to be broadcast directly on YouTube and Facebook.
The band hopes that the concert will provide Egyptian and Arab audiences with the opportunity to enjoy live music despite a ban on large public gatherings to prevent the spread of coronavirus.
The band had recently released a song titled "Raghm El Masafa" (Despite the Distance) with singer Asma Aboul Yazid, the video for which was filmed remotely by separately recording scenes featuring members of the band and Aboul Yazid.
The song's lyrics were written by Doaa Abdel Wahab and the music was composed by Hany al-Dakkak. The song was released with the slogan "Stay at home, we will entertain you."
Massar Egbari's members include Ahmed Hafez, Ayman Masoud, Hany al-Dakkak, Mohamed Siam, Tamer Atallah, Doaa Abdel Wahab, Taymour and Omar Abu Doma.
The band announced in March that it plans to give concerts online on a weekly or monthly basis, depending on fans' response.
Massar Egbari started the initiative in cooperation with the company Platform to encourage various musicians and bands in Egypt and the Arab world to give online concerts so that audiences could enjoy live music until the global crisis subsides, according to an earlier statement by Masoud.
Massar Egbari was set to play in the 2020 South by Southwest music festival in Austin, Texas in March, but the event was canceled due to fears of the spread of coronavirus.
Edited translation from Al-Masry Al-Youm
Image courtesy of Massar Egbari's official Facebook page