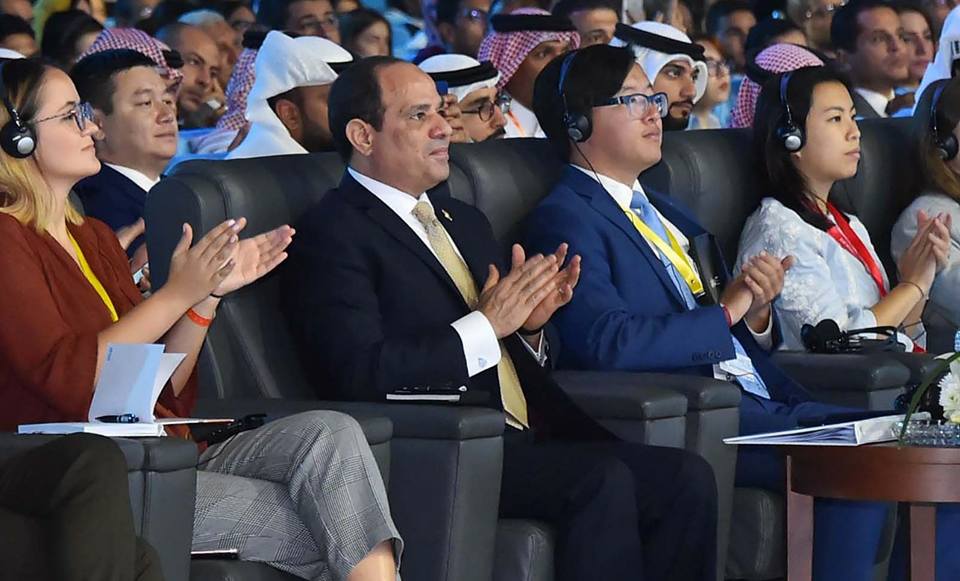 Egyptian President Abdel Fattah al-Sisi on Sunday stressed Egypt's religious freedom, saying that citizens have the right to worship what they wants or even not to worship at all, adding that the state will not interfere in this matter.
Sisi's remarks came during the second edition of the World Youth Forum, which is being held at the Red Sea resort city of Sharm al-Sheikh, from November 3 until November 6 with the participation of around 6,000 youth from all over the world.
The president added that Egypt had a law that lasted for 150 years to organize the construction of churches, which was recently replaced by a unified construction law for houses of worship in order achieve further stability in society.
"The state has become interested in building churches for each new community. Citizens have the right to worship as everyone worships. If we have other religions, we would build them houses of worship. If there were Jews, we would build for them as well as it is the right of every citizen to worship as they please, or not to worship. It is a subject we are not interfering with," Sisi said.
"In Egypt, we do not discriminate over religion, whether they are Muslim and or Christian, in the end they are just Egyptian," Sisi said.
Regarding terrorist attack that targeted visitors of Monastery of Saint Samuel the Confessor on Friday, Sisi said that any incident in which the Egyptians are victims hurts everyone.
In his speech, the President said: "This incident happened to our brothers and our Egyptian citizens… The fall of any Egyptian hurts us and hurts all Egyptians, all of us are equal and these are not just words, we need to put practices enforcing that is every citizen's right."
Edited Translation from Al-Masry Al-Youm