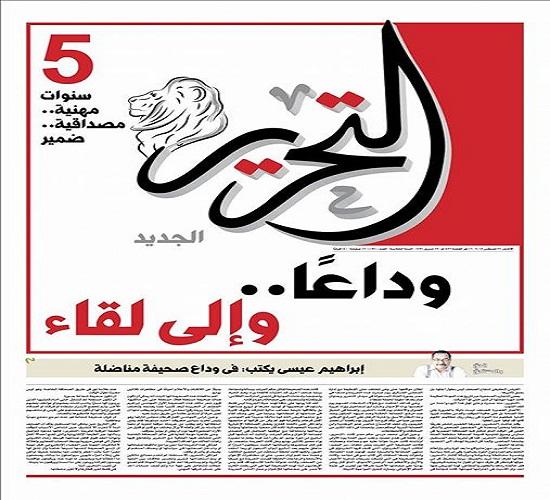 Egyptian privately-owned al-Tahrir newspaper said on Sunday that it would stop working within two months because it can not meet the needs of its employees, as its website has been blocked.
The newspaper's print edition was discontinued in September 2015, though the institution continued on its website. The paper said at the time that most sectors of society avoid print newspapers, especially young people, as they get their information from online sources.
In their Sunday statement, the newspaper explained that it is committed to all its employees and valuing their legitimate rights but the lengthy block of the website forced management to take this decision, after bearing the financial rights of employees through work, despite there being no financial returns.
The website stopped working since May 9, and its management asked all concerned press and media bodies to find out the cause, though no explanation has been offered so far.
Since May 2017, hundreds of websites, including news and human rights sites, have been blocked to the Egyptian public.
Blocked sites includes independent news website Mada Masr, the privately-owned Daily News Egypt, and Qatari-owned news agencies Al-Jazeera, El-Sharq, Al-Raya and Al-Watan, in addition to the US-based HuffPost Arabic.
Edited translation from Al-Masry Al-Youm