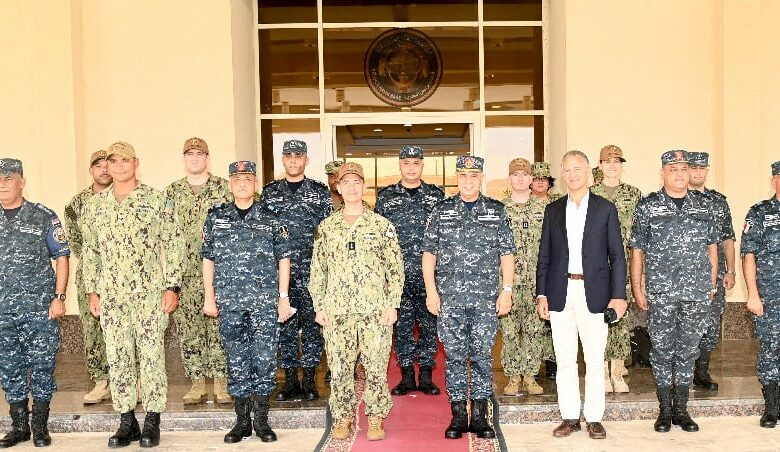 The Commander of the Egyptian Naval Forces Ahmed Khaled on Saturday received United States Navy vice admiral Charles Cooper II, Commander of the Naval Forces of the US Central Command, and the US Ambassador to Egypt Jonathan Cohen at the Berenice Military Base.
The two American officials were briefed on the modern base's capabilities in supporting the Egyptian Navy and the naval units of friendly countries during the USS Monterey cruiser's visit to the Berenice Military Base – the first naval activity implemented there.
They also noted the base's distinguished geographic location, close to the sea transportation lines, and the consolidation of maritime security measures in the Red Sea and the securing of navigation in the Suez Canal and the straits.
The USS Monterey Ticonderoga-class guided missile cruiser is one of the oldest and largest US Navy units.
Egyptian President Abdel Fattah al-Sisi inaugurated the Berenice Military Base, the biggest military base on the Red Sea, on January 15, 2020.
The base covers an area of 150,000 feddans, and is located on the Red Sea coast near the southern international borders of Egypt, east of Aswan.