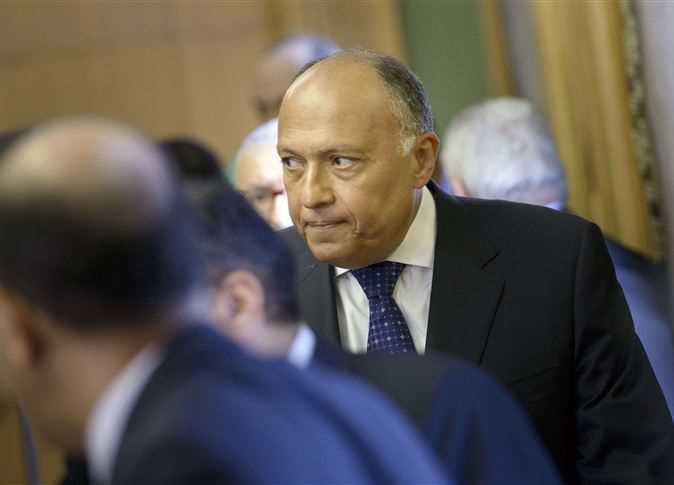 Egypt's Foreign Minister Sameh Shoukry met with European foreign ministers to discuss developments in the Grand Ethiopian Renaissance Dam (GERD) file, the UN Security Council's hearing on the crisis, and Egypt's goals and plan regarding the crisis. 
The European ministers confirmed the fairness of Egypt's position, and appreciated the country's approach toward the issue, especially after showing flexibility to preserve the interests of the three countries, Shoukry said.
In a telephone call to the "On My Responsibility" program, he added that the ministers showed a real desire to support the negotiation process and to offer insight based on previous successful EU negotiations. 
He stated that the EU is ready to intensify cooperation and present its expertise and proposals to solve the Renaissance Dam crisis.
Shoukry added that in the event of a consensus among the members on the draft resolution submitted by Egypt and Sudan to the Security Council, it will be up for a vote, pointing out that he asked the European foreign ministers to understand the nature of the issue for Egypt and work to persuade the Ethiopian side to show flexibility.
"We are following up on the proposals that will be presented by the African Union to solve the Ethiopian dam crisis, and I asked the European side to understand that the Nile River water is an existential issue for Egypt," Shoukry said, adding that the EU countries are not comfortable with unilateral decisions in the file of the Renaissance Dam.
"The Egyptian state takes the appropriate steps and decisions at the appropriate time, and we are working to achieve stability and security and defend the interests of the Egyptian people without any complacency," Shoukry mentioned.