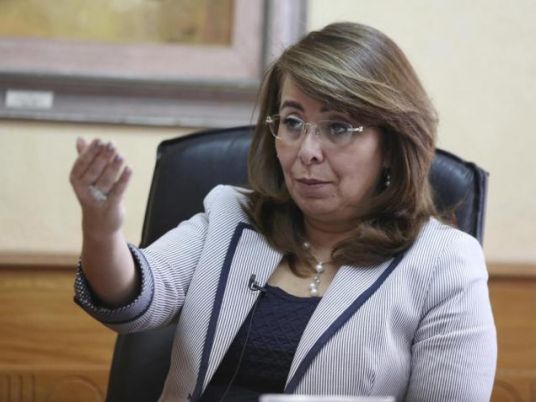 Egypt's Minister of Social Solidarity Ghada Waly announced on Friday that the committee formed to amend Law No. 70 of 2017 regarding the regulation of non governmental organization (NGO) work has chosen to abolish the law instead, and replace it with an all-new one.
In a statement, Waly said that a new law is being prepared in the light of recommendations to strengthen civil society work because of its positive role in social development, which reflects on the citizen's daily lives.
She added that the final draft of this new law meets most of the concerns and proposals from civil society, consistent with the constitution, norms, international conventions and commitments of Egypt, and aims to further encourage civil work.
The cabinet approved the project's features during their April 3 meeting, Wady said, and then the new law was drafted and presented up.
According to Wady, the new draft law allows NGOs to be established upon notification to the government, unifies supervisory bodies on NGOs in one institution, and further encourages the establishment of NGOs, institutions, federations, regional organizations and foreign NGOs authorized to work in Egypt.
The law also permits foreigners who have permanent or temporary legal residence in Egypt to participate in the membership of the NGOs or their boards of directors not exceeding 25 percent of the members.
The law also allows associations to open branches outside Egypt and grant them the right to receive money inside the country from individuals, institutions, or foreign NGOs authorized to work in Egypt.
It authorizes foreign NGOs to carry out one or more activities for a period specified by the competent minister.
The ministry said that the project did not include any penalties for deprivation of freedom.
Egypt's President Abdel Fattah al-Sisi has ordered to form a committee in November to amend Law No. 70 of 2017 on organizing the work of NGOs.
Sisi ratified in May 2017 a new law to regulate NGO work in Egypt. The law had been approved in January 2017 by the Parliament.
The law was criticized for imposing restrictions on the work of NGOs, whether they be human rights organizations or entities that work in the development field. Activists said the law imposes harsh punishments on violators, reaching up to five years in jail and financial fines up to LE1 million.
Edited translation from Al-Masry Al-Youm