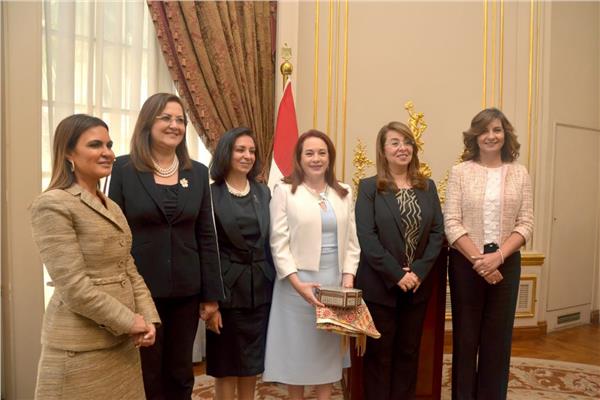 Egypt's Minister of Investment and International Cooperation Sahr Nasr discussed the economic empowerment of women in Egypt on Tuesday during her participation in the "Future Investment Initiative Forum: Davos in the Desert 2019" in Saudi Arabia.
Nasr presented investment challenges during a session "Her Economy… The challenges and opportunities to move towards a more inclusive workforce," asserting that women are the backbone of development in developing countries as they represent roughly 50 percent of Africa's population and 49 percent of Egypt's population.
She said that women share 40 percent of the workforce volume in start-ups and form 20 percent of start-up founders in 2019.
President Sisi launched a campaign tilted "Women Empowerment" in 2017 as part of the country's comprehensive development and vision 2030, Nasr said.
She noted that the National Council for Women's strategy depends on four components: political empowerment, economic empowerment, social empowerment and protection from all forms of violence.
Egypt runs huge investments in human capital, and managed to record positive results in the fields of woman's health and education.
The Egyptian government currently contains eight female ministers, accounting for 25 percent of the ministerial cabinet, and 15 percent of members of House of Representatives, the highest ever representation of women in the history of the Egyptian parliament.
Nasr added that the Investment Law provides equal opportunities for both genders, and that women will benefit from the Companies Law in establishing their own small businesses.
The forum featured the attendance of 2,000 investors, 300 decision makers and businessmen from 30 countries, and 25 companies and investment banks from the United States.
Edited translation from Al-Masry Al-Youm