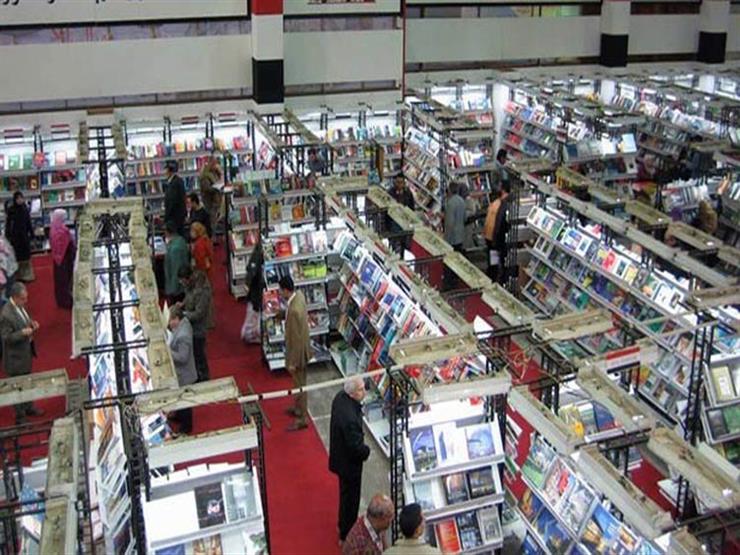 Egypt's Minister of Culture Enas Abdel Dayem urged Egyptians on Sunday to visit the opening of the 51st annual Cairo International Book Fair, the largest and oldest book fair in the Middle East, which will be held this year between January 23 and February 4 for the second time in New Cairo's International Exhibition and Convention Center.
Entitled "Egypt –Africa, A Culture of Diversity," the book fair this year has locked down 900 publishing houses, compared to 747 publishers in attendance in 2019, according to President of the Arab Publishers Association Mohammad Rashad.
In 2019, the book fair was moved from the fairgrounds at Nasr City to the International Exhibition and Convention Center in the distant suburb of New Cairo, with some publishers protesting the move and vendors from used-book markets opting to hold their own event.
This year, Senegal was selected as the Cairo International Book Fair's "guest of honor" by the Culture Ministry, according to Abdel Dayem, who added that the late Egyptian scholar and geographer Jamal Hamdan was named the fair's "person of the year."
Egyptian and Arab publishers use Cairo's book fair to showcase new publications, said Rashad, stressing that the ministry of culture has reduced the price for renting pavilions at the fair — another issue last year — to encourage more publishers to attend.
Meanwhile, Head of the General Egyptian Book Organization (GEBO) Haitham al-Hajj commented that several companies are sponsoring the 51st session of the Egyptian capital's book fair already, calling on other businessmen to support the event as well.
Vendors from Sour El-Azbakeya, a well-known used book market in the heart of Cairo that did not attend the fair in 2019, will have 41 stalls this year, according to President of the Egyptian Publishers Association Saed Abdo.
Last year, six used-book vendors opted to take part in the Cairo International Book Fair as it was held for the first time in New Cairo, with 108 other secondhand book vendors deciding not to take part, holding their own fair near Attaba metro station instead.
Also in 2019, the "follow-up committee" of the Cairo International Book Fair confiscated copies of a book by Muslim Brotherhood founder Hassan al-Banna that was displayed at the event by Moroccan publishing house Dar al-Rashad, with Islam Bayoumy, then director of exhibitions at the General Egyptian Book Organization, warning publishers that they would be shut down at the fair for selling "banned books."
Edited translation from Al-Masry Al-Youm