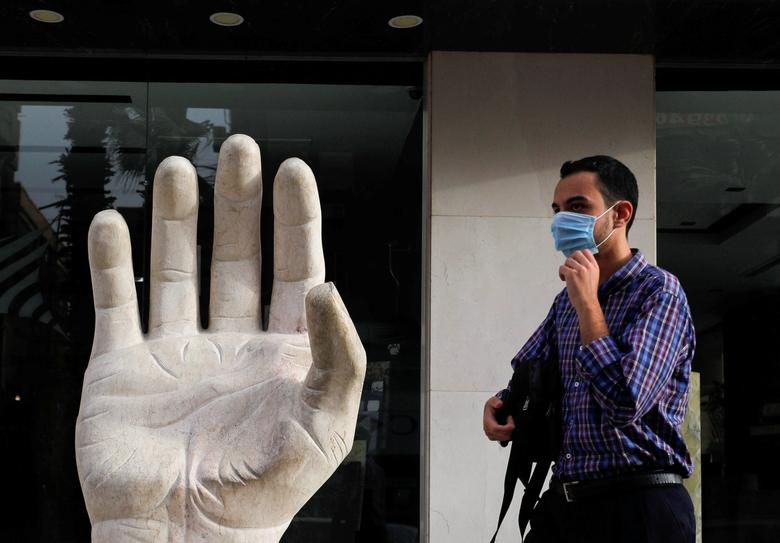 The Egyptian Health Minister Hala Zayed announced on Friday that the number of COVID-19 cases in Egypt has noticeably increased in the last six weeks.
During the announcement, Zayed reviewed recent developments in the country's COVID-19 situation, as well as the preventive and precautionary measures taken by the state ahead of the holy month of Ramadan.
The minister explained that the second wave of the coronavirus witnessed a decrease in infection and death rates compared to the first wave, despite an increase in cases over the last six weeks. 
The governorates of Upper Egypt, from Fayoum to Qena, have seen a remarkable surge recently in infection rates.
Governorates with the highest rates of infection in Egypt are Kafr al-Sheikh, Sohag, Port Said, Beni Suef, Sharqiya, Assiut, and Qena, she added.
She also confirmed that the number of internal beds, intensive care beds, ventilators and medical oxygen tanks have been increased to absorb the increase in cases.
Zayed reiterated the great importance of adhering to the precautionary and preventive measures for the during Ramadan, as the negligence of precautionary measures will lead to an increase in infections.
During the first wave of coronavirus, a surge in the number of infections was recorded from April 23 until May 23, 2020, coinciding with the holy month of Ramadan, she pointed out.
Edited translation from Al-Masry Al-Youm