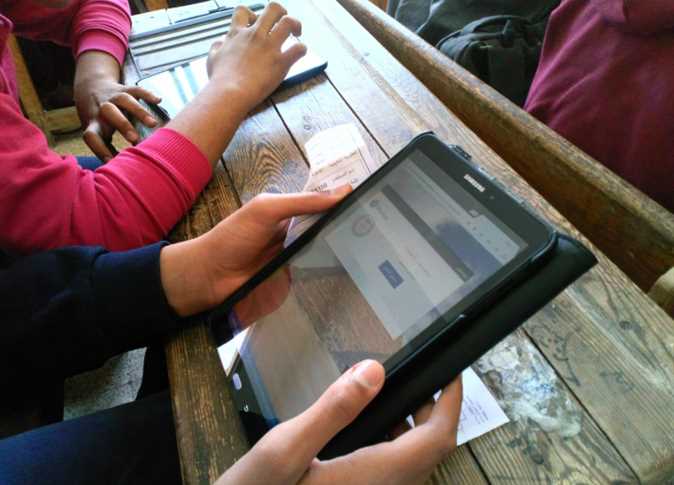 First year high school students in Egypt found themselves overwhelmed on Sunday after they were unable to take their experimental exams on the Education Ministry's new electronic platform throughout 26 governorates due to technical failure.
Speaking to Al-Masry Al-Youm, Education Minister Tarek Shawki said that over 2 million people visited the electronic exam platform for first year students of the new system, despite the fact that it is currently designed to only accommodate 600,000 students.
Only those in the Red Sea governorate were able to take the Arabic language test on Sunday. A large number of students in Cairo, Giza and the rest of the governorates said they could not open the examination platform because of the schools' poor Internet connection and failure to activate the tab.
Schools in Cairo and Giza made early leave for all first grade students at 12 pm yesterday after they were unable to take the Arabic language exam due to the exam platform's inability to download the exam even after three hours.
The ministry published photographs of some of the students taking the Arabic language exam via the tablets, which included the showing students how to access the electronic exam platform, which was designed by the Pearson company.
The Education Ministry initiated a new high school system this year, where students would take exams online using tablets and SIM cards provided by the government free of charge.
Edited translation from Al-Masry Al-Youm