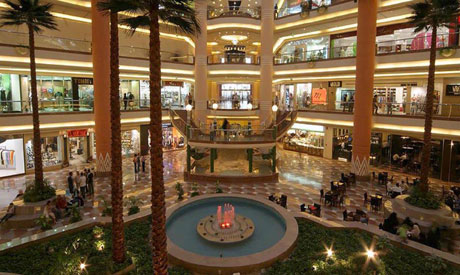 Following the Local Development Ministry's decision to apply daylight saving time to Egypt, shops and malls are now scheduled to open at seven am, and close at 11 pm.
This decision excludes restaurants, cafes, as well as bazaars, while on Thursdays, Fridays and holidays working hours increase, so that shops and malls open until 12 midnight.
There are different working hours for shops, restaurants and cafes located inside the commercial malls, so that they continue to work daily from five am until 1 am.
Opening and closing times for all commercial stores, located within one residential block, are from eight am and close at seven pm, excluding workshops on the roads related to urgent services for citizens.
Daylight saving time is the change of the official time in the country for several months each year, by moving the clock forward by 60 minutes.
Earlier in April, President Abdel Fattah al-Sisi ratified Law No. 24 of 2023 regarding the DST.
The Ministry of Electricity submitted a report on the benefits of applying the daylight saving time, which according to the report will save about LE147.21 million, MP Ahmed al-Segini, Chairman of the Local Administration Committee in the House of Representatives, said.
The Vice Chairman of the Egyptian Natural Gas Holding Company (EGAS) stated that working with the daylight savings time system will contribute to saving about US$25 million, based on the study submitted by the Ministry of Electricity, by saving gas used in electricity production, Segini added, pointing out that in general, saving one percent of electricity consumption leads to saving about $150 million a year.