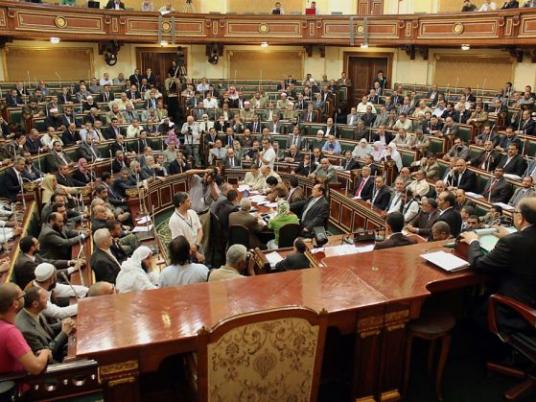 The Egyptian House of Representatives on Sunday approved an amendment to Law 8/2015 regulating designated terrorist and terrorism lists.
This new amendment allows the Public Prosecution to publish terrorists and terrorism entities lists in the official gazette without paying fees to al-Amiriya Press, the official governmental printing press which publishes the gazette.
The House of Representatives referred the bill to the state council for review.
Undersecretary of the Legislative Committee of the parliament Ehab al-Tamawy said that the amendment aims to facilitate the Public Prosecution's task in publishing terrorism lists in the official gazette without incurring any heavy fees for publishing.
The Speaker of the House of Representatives Ali Abdel Aal said that the Amiriya Press is a public facility regulated by the Prime Minister, and no institution or private sector entity can publish in it without paying fees exempted by law.
He said that the judiciary, represented in the Public Prosecution, is also a public facility, so it can be excluded from paying publishing fees in the official gazette.
The Minister of the House of Representatives Affairs Omar Marwan said that the Public Prosecution had previously asked for exemption from the fees. He explained that the government resorted to amending the law to finally exempt the Public Prosecution from paying fees to Amiriya Press.
Edited translation from Al-Masry Al-Youm