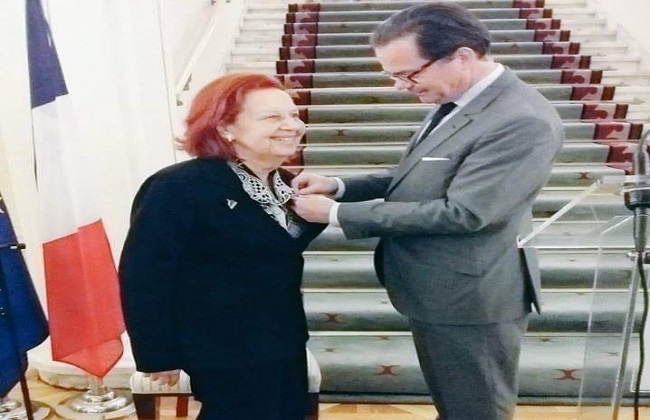 Nazli Moawad, Egyptian political science professor at Faculty of Political Science at Cairo University, was granted the National Order of the Legion (Chevalier d'honneur), the highest French honor, by France's President.
The honor came during the celebration of the Egyptian professor's considerable contributions to strengthening cultural ties between Egypt and France.
Moawad was granted the medal by the French Ambassador in Egypt Stephane Roumtier in an event held at the French Embassy in Egypt in the presence of an assembly of professors including Mahmoud Al Saied, Chairman of Political Science Faculty.
Maya Morsy, President of the National Council for the Egyptian Woman, stated that she is extremely proud of Moawad, who is a strong model of the Egyptian woman.
In December 2017, Egypt's Farha El Shenawy, professor at Medicine Faculty at Mansoura University and former Vice President of the university, was awarded the same medal by the French Ambassador in Egypt. El Shenawy was honored for her scientific efforts that have deepened Egyptian-French relations in varied sectors including scientific, cultural and social fields.
Photo credit: Al Ahram