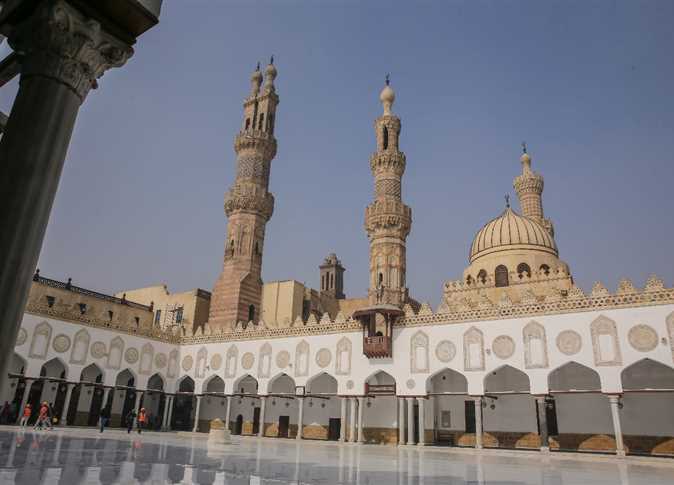 Egypt's Religious Endowments Ministry announced on Tuesday the start of the second stage of a project for unifying the Adhan, or the Muslim call to prayer, with the initiative aiming to eliminate the noise caused by multiple mosques performing the call to prayer at slightly different times.
According to the Ministry, 83 more mosques have been incorporates into the project, with the total mosques included in the project now numbering 1,088; 671 mosques in Cairo, 300 on Giza, and 117 in Qaliubiya.
The implementation of the second phase of the projects comes after the success of the first phase of the project across 1,006 mosques in Greater Cairo, according to the Ministry.
The project supervisor, Amr Shoukry, announced a significant expansion during the next period in the implementation of the plan across Greater Cairo mosques, with the aim of applying the same system to Governorates across Egypt and  observing and working out timing differences.
The former Religious Endowments Minister Mahmoud Hamdi Zakzouk was the first to start implementing the project in Greater Cairo mosques.
At the end of 2009, Zakzouk launched the initiative to start a unified call to prayer in all mosques to address the problem of the call to prayer going off at different times. The project initially targeted 4,000 mosques in the Governorates of Greater Cairo, which includes Cairo, Giza and Qaliubiya.
With the start of the events of the January 25, 2011 revolution, the Unified Adhan project faced a major crisis, however, with the theft of devices for the project from mosques.
Religious Endowments Minister Mohamad Mukhtar Gomaa revived the idea in 2014, but it faced technical problems, with the Ministry claiming that the Unified Adhan project did not stop, but rather the failure to relaunch it was due to technical issues.
In 2019, Gomaa announced that the project would finally be implemented. however, in light of ongoing technical issues, the experiment initially began in 115 mosques as a pilot phase, later expanding to include hundreds of mosques.
Edited translation from Al-Masry Al-Youm