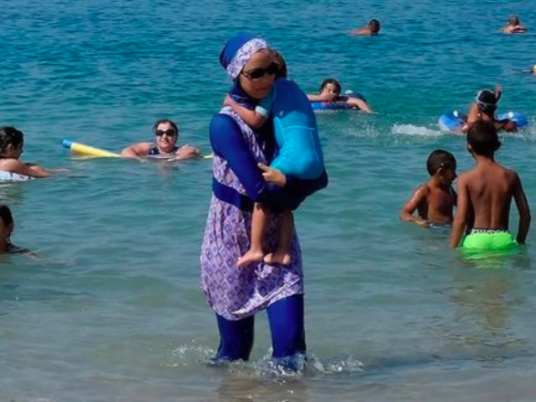 The Culture, Tourism and Antiquities Committee of the Egyptian Senate instructed sharing a circular to resorts regarding the rules and regulations for swimming pools to  personal freedoms guaranteed by the Egyptian constitution, including wearing burkini (modest swimwear) by hijabi women in Egypt.
This came during the committee's meeting on Monday to discuss a proposal to ban the wearing of the burkini at some resorts, submitted by MP Ahmed al-Kenawy.
The committee stated it would receive all complaints from citizens during the summer season in this regard and would move to resolve it in cooperation with the concerned authorities at the Ministry of Tourism, the New Urban Communities Authority and the Tourism Development Authority.
Senator Imad Eddin Hussein explained: "It is necessary to achieve balance, apply regulations and laws, and confront extremism in all its forms so that we do not witness extremism similar to that of ISIS, for example."
"The decisive factor here is the application of the law and the establishment of general controls that are consistent with the constitution, law, and health and environmental protocols."
A representative of the Tourism Development Authority Alaa Abdel Shafy said that the issue of wearing a burkini or bikini is one that is up to personal freedom – so long as it does not harm others.
Some contracts signed between resorts and tourism development companies stipulate that a certain uniform be worn in swimming pools, he noted.