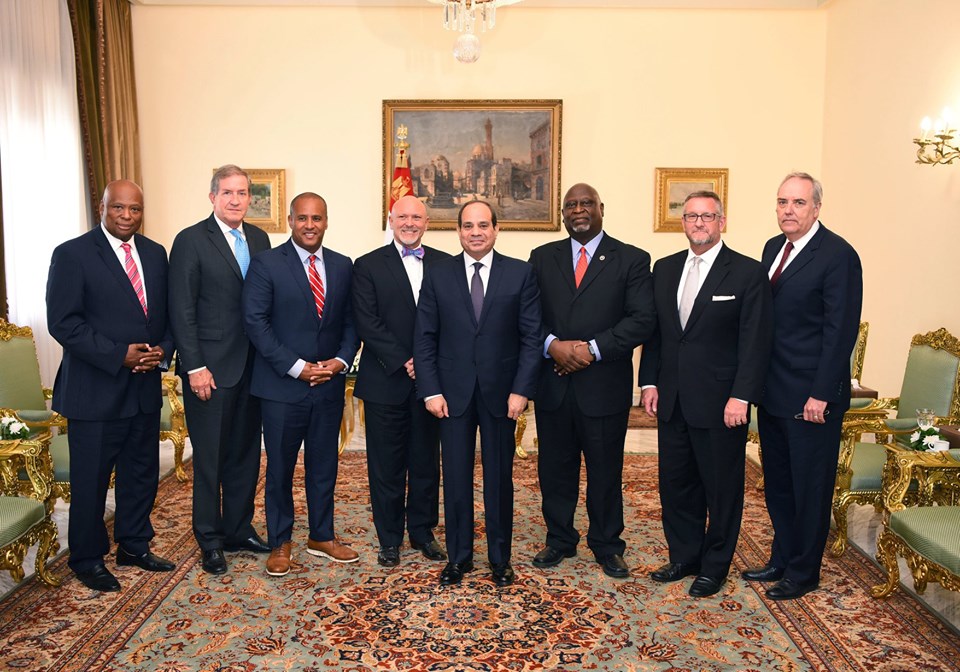 President Abdel Fattah al-Sisi held a meeting with a delegation composed of representatives of the state of South Carolina in the US Congress on Wednesday to discuss the enhancement of bilateral relations between Egypt and the state, especially in the fields of agriculture, commerce, and technical and higher education.
Sisi referred to the close relations between the two countries and Egypt's keenness to keep contact with the various decision-making entities in United States.
He clarified that Egypt's policy goal is to protect state institutions, implement the will of the people and respect the people's right to live peacefully.
The United States established diplomatic relations with Egypt in 1922 and shares a strong partnership based on mutual interest in Middle East peace and stability, economic opportunity, and regional security.
US aid to Egypt has long played a central role in Egypt's economic and military development and in regional stability through strategic partnerships. Since 1980, the United States has provided Egypt with what now totals more than US$40 billion in military support and $30 billion in economic assistance.
Edited translation from Al-Masry Al-Youm