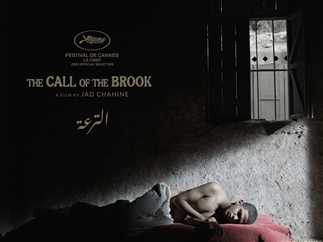 The Egyptian short film "The Call of the Brook" by Jad Chahine will compete in the official competition at the Cannes Film Festival in the La Cinef school film selection.
The festival runs runs from May 16 to May 27.
"I'm very glad that our film debut made it to this iconic festival, and I'm honoured and proud to be one of the Egyptian selections in this year's edition of the festival. THE CALL OF THE BROOK is the first Egyption film in this section since 2014," Chahine said.
The film recounts the story of a young Upper Egyptian man who goes to a cursed canal and witnesses a strange thing that makes him question everything and that inevitably seals his fate.
The film stars Mahmoud Abdel Aziz, Heba Khayal and Sarah Shadeed,.
The director of photography is Adham Khaled, and the screenplay is written by Chahine ss well.