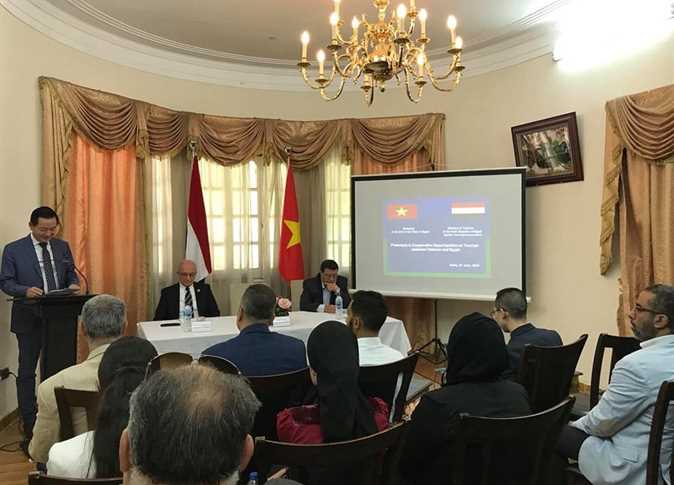 The Chamber of Tourism Establishments said that the Ministry of Tourism and the private sector are seeking to increase Egypt's share of Vietnamese tourists.
According to the Ministry of Tourism's statistics, 13,000 Vietnamese tourists visited Egypt during 2018. The number of Vietnamese tourists around the world is between four million and 4.5 million tourists a year, out of the total population of 86 million.
Sixty percent of Vietnamese tourists are younger than 30 years old, the target age group of the Tourism Ministry, according to statement by the Chamber of Tourism Establishments.
A meeting was held at the Vietnamese Embassy in Cairo in the presence of the Vietnamese ambassador, Advisor to the Minister of Tourism for Environment Affairs Emad Hussein and head of the electronic tourism committee with the Chamber of Tourism Establishments Mohamed Farouk, according to the statement.
The two sides discussed cooperation for developing bilateral tourism between the two countries. One of the most important topics put forward was how to promote Egyptian tourism in Vietnam to increase the number of Vietnamese tourists to Egypt.
The meeting also discussed running regular flights between the two countries.
The meeting ended with a set of recommendations, foremost of which is the need to organize a workshop involving the largest Egyptian and Vietnamese tourism companies to work on increasing the tourism flow exchange and coordinate with EgyptAir to operate a line between Cairo and Hanoi.
Edited translation from Al-Masry Al-Youm