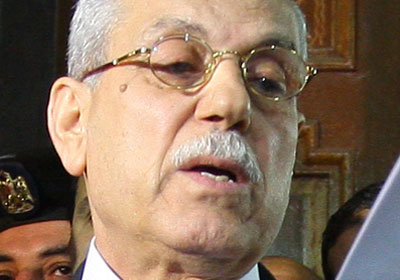 The results of the presidential election will be announced on Sunday at 3 pm, Presidential Elections Commission Secretary General Hatem Bagato said Saturday.
Bagato said in a statement that Farouk Sultan, head of the PEC, will be the person who will announce the result at a press conference on Sunday.
Earlier on Saturday, Sultan said that no date has been set by the commission to announce the results of the elections, state owned news agency MENA reported.
Sultan told MENA that all news about the results being announced today, Saturday, is baseless because the commission is still dealing with appeals over local voting irregularities.
On Friday, Al Jazeera Mubasher Misr quoted an unidentified source in the commission as saying that the results would be announced on Saturday.
Sultan said that once all the complaints by the two finalists are being fully investigated, the commission will set a date for announcing the results.
Results of the runoff vote between Muslim Brotherhood candidate Mohammed Morsy and Mubarak-era politician Ahmed Shafiq were postponed last week as both campaigns claimed victory.