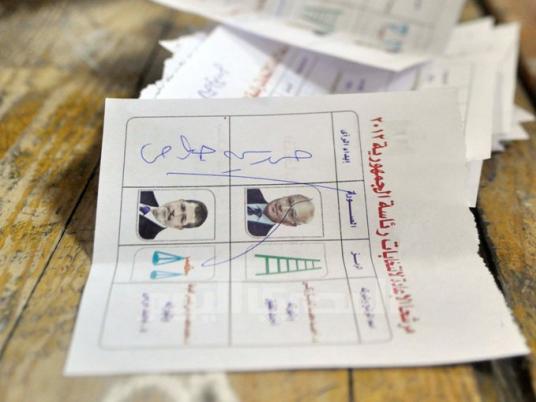 The High Elections Commisson issued a statement Sunday on regulations relating to the upcoming presidential elections, including regulations of civil society organizations, voters and presidential candidates' campaigns.
The commission's decision stipulated that NGOs willing to monitor the elections should have legal status in accordance with the law, be reputable and be known for their impartiality and integrity and must have previous experience in observing elections.
The NGOs' representatives must be registered in the voter database and not have been convicted of a felony or a crime involving dishonesty or issues of moral integrity, even if they were rehabilitated later.
The commission set 15 April as the date for Egyptian NGOs to begin submitting requests for monitoring the elections. It added that the commission would anounce approved requests by 15 May at the latest.
For international civil society organizations, the commission stipulated the organization should have a good reputation and be well-known for impartiality and integrity. Each international organization must have expertise in the supervision of elections, human rights, and democracy. The commission set 15 April as a deadline for international NGOs to submit applications.
It added that each organization must attach to its application a summary of its activities and earlier experiences in monitoring elections, including the names of the countries where it monitored elections over the past three years.
"The NGO representative cannot stay in an electoral booth for more than half an hour, and supervising judges have the right to limit the duration of NGO representatives' presence in polling stations when needed," the statement said.
"The elector who resides in a governorate other than that stated in their national ID will cast their vote in a subcommittee that will be identified by the [High] Elections Commission," the statement said.
The High Elections Commission also announced control mechanisms on presidential campaign funds. It set LE20 million as a limit for each candidate to spend on his campaign in the first round and LE5 million for the run-off elections.
Edited translation from Al-Masry Al-Youm