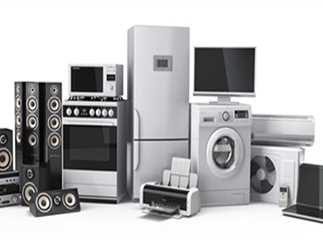 The prices of electrical appliances increased between 30 percent and 35 percent because of a shortage in the supply of imported goods, Ashraf Helal, Head of the Electrical Appliances Division at the Cairo Chamber of Commerce, revealed.
Helal told Al-Masry Al-Youm that the market is currently witnessing a state of stagnation in the purchase of electrical appliances compared to the same period last year, due to the high prices.
This is happening while  wages and salaries remain the same, he recommends that citizens rationalize spending and limit themselves to basic needs only.
The most prominent global and local reasons behind the hike in prices are the Russian-Ukrainian war, the fluctuation of the US dollar price and the rise in interest rates.
Just before this was the coronavirus outbreak and interruption of supply chains, Helal explained.