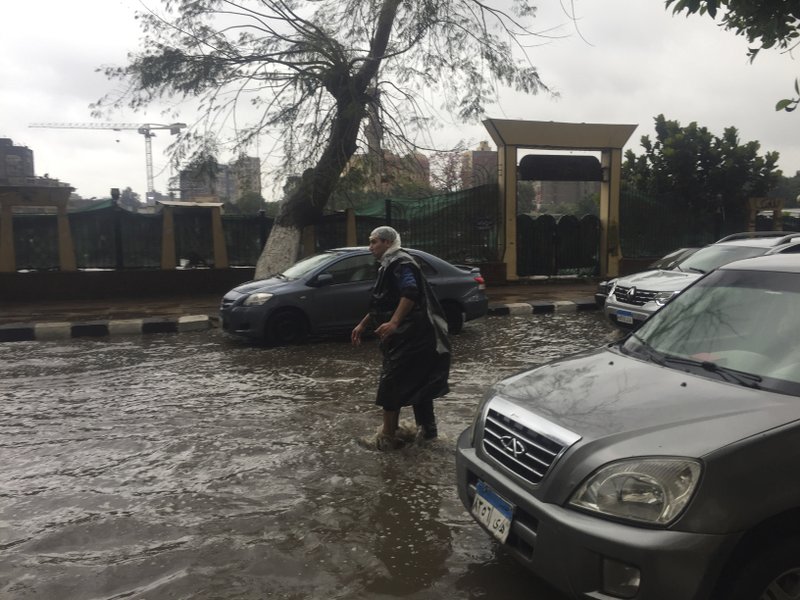 The Egyptian Meteorological Authority (EMA) on Monday predicted rain over the next five days in Egypt's North Coast and the Nile Delta region.
Tuesday will witness light rains in several cities along the North Coast and in the Delta governorates, including Alexandria, Matrouh, Port Said, Beheira and Kafr el-Sheikh.
The rain on Wednesday and Thursday will grow heavier across the region, with cities west of Damietta experiencing stronger rain than their Eastern counterparts.
Light rain will fall in the northern Nile Delta region and along the southern Red Sea port cities of Halayeb, Shalateen, and Ras Banas on Thursday.
Friday will bring downpours in nearly all Mediterranean port cities, with the Delta Governorates witnessing light to moderate rain.
The rain will ease up on Saturday, with showers continuing in Alexandria, Matrouh, Port Said, and Arish.
The EMA asked residents of these cities to take all necessary precautions in the case of severe flooding after the rain.
Excessive rainfall in northern Egypt this year has led to flooding, school closures, and property damage.
Image: A man wears makeshift rain gear as he navigates a flooded road after heavy rains in the Zamalek district of Cairo, Egypt, Thursday, March 12, 2020. (AP Photo/Maya Alleruzzo)