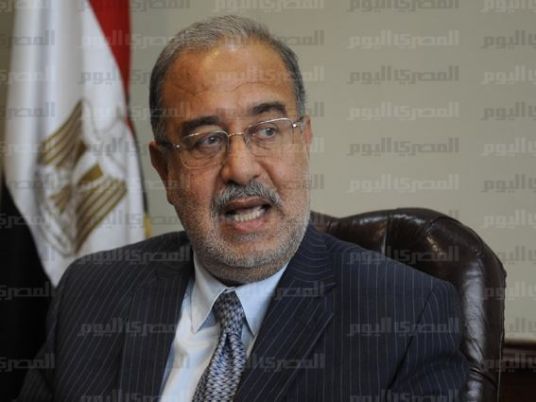 The energy crisis of Egypt that had reached unprecedented levels has produced promising investment opportunities for private sector companies in a package of projects that the government intends to offer at the Sharm al-Sheikh economic conference.
According to government statements, energy projects will have the largest share during the conference, with 24 projects in energy fields.
Petroleum and Mineral Resources Minister Sherif Ismail said the ministry is launching 12 projects at the conference for a total investment of US$7.3 billion, including projects in refineries and petrochemicals for $4.3 billion that will be offered through banks and investment institutions.
He added that the government has introduced structural reform policies in the energy sector to increase the production of diesel, gasoline and naphtha products and take advantage of the raw materials available in petroleum mining projects.
Electricity Minister Mohamed Shaker said agreements to build two power plants will be signed during the conference and talks with Russia will be resumed to build the nuclear project based on a memorandum of understanding that was signed last February in the presence of President Abdel Fattah al-Sisi and President Vladimir Putin, as Egypt seeks to speed up the nuclear project in order to provide affordable electricity.
The minister said the government is issuing the new Unified Electricity Act that would allow local and foreign private sector companies to build power stations and sell electricity to the government, as it intends to gradually liberalize electricity prices by 2019 and reduce subsidies from LE27 billion to LE9 billion annually.
According to estimates by the electricity minister, Egypt needs to add 5,200 MW each year until 2022, which needs annual investments of $5 billion.
The first petroleum project is an oil complex at the Suez Petroleum Company to exploit the raw mazut extracted from the Balaim nautical field and annually produce 13,500 tons of high quality Naphtha, 120,000 tons of diesel and 220,000 tons of engine oil.
The second project is a hydrocracking complex at the Assiut Oil Refining Company to produce from low-quality products high economic value naphtha and diesel to meet the growing needs of the local market, especially in Upper Egypt, with an annual total capacity of 959,000 tons per year of diesel, 644,000 tons of naphtha, 438,000 tons of coal and 47,000 tons of sulfur, for an investment of $2.1 billion.
The list of petrochemical projects includes a project to produce biofuels from rice straw and agricultural residues and use ethanol to raise the quality of petrochemicals or mix it with gasoline to meet the needs of the domestic and export markets, with a production capacity of 50,000 tons of ethanol at an investment of $226.6 million.
The second project is to produce bioethanol from molasses resulting from sugar beets to blend it with gasoline, with 420,000 tons of sugar beet molasses to be provided by the local sugar companies and 100,000 tons of bioethanol for an investment of $135 million.
The list of petrochemical projects also includes a 110-km butane line between Assiut and Sohag with a 10-inch diameter to supply the butane factory in Sohag with 1500 tons per day for an investment of $34.5 million, as well as a 500-km line between Sohag and Aswan to supply petroleum products to Upper Egypt for an investment of $204.5 million.
Mining projects include producing phosphate fertilizers and phosphoric acid in the New Valley with a design capacity of 500,000 tons per year of phosphoric acid, 350,000 tons of diammonium phosphate and 350,000 tons of triple superphosphate for a total investment of $1.1 billion.
The projects that will be offered by the Petroleum Ministry in the seminars of the conference include an a new air distillery for the Amereya Oil Refinery with a capacity of five million tons of ore per year to supply the Alexandria Mineral Oils Company, the Alexandria Refining and Petrochemical Company and the Egyptian Company for Alkylbenzenes with a capacity of 112,000 tons of butane, 1,252,000 tons of naphtha, 1,744,000 tons of diesel and 1,486,000 tons of fuel oil for an investment of $250 million.
Another project produces propylene derivatives at the GASCO facilities instead of exporting them, with 320,000 tons of propane and 250,000 tons of propylene derivatives per year at an investment of $2.5 billion.
There is also a project to produce formaldehyde and its derivatives from methanol amounts locally produced by the Damietta Company with a capacity of 30,000 tons per year of methanol and 70,000 tons of formaldehyde that is used in adhesives and coatings,for an investment of $100 million.
The aromatics and fertilizer complex project aims to produce 400,000 tons of paraxylene and 300,000 tons of gasoline used for the production of styrene and linear alkylbenzenes, in addition to another compound to produce 700,000 of new varieties of nitrogenous fertilizer that contains calcium to cover the needs of the domestic and export markets, for an investment of $2.13 billion.
Mining projects include several factories for the production of flat glass of all kinds in Qena and Sinai with a capacity of 250,000 tons per year at an investment of $35 million.
The electricity sector is offering projects to set up 12 power stations, including four huge plants in Dairout, Damanhur, Beni Suef and Alexandria with a production capacity of 10,000 MW and six transformer stations in Abul Matamir, Wadi Natrun, Malwi, Dairout, Tamiya and Katameya.
Another project is to replace 30 million traditional electricity meters with smart meters for an investment of $5 billion.
There are also projects for power generation from renewable solar and wind sources for an investment of $7 billion to reduce the 91 percent dependency on natural gas.