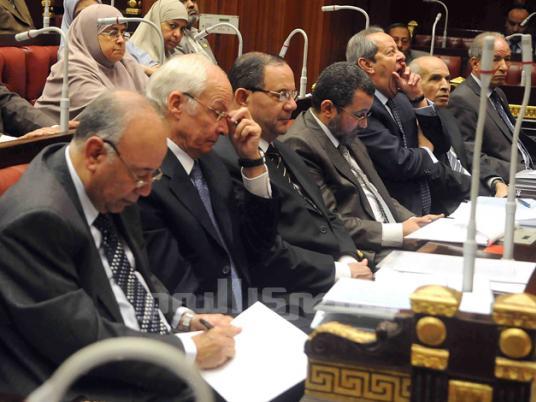 Essam al-Erian, the head of the Freedom and Justice Party's parliamentary bloc in the Shura Council, said the council and its committees have "a lot of legislative work ahead of them" to continue building the state's institutions.
Erian said that the "people's concerns and needs" are among the council's priorities, adding that members of the Shura Council would also focus on the problems facing Port Said and other canal governorates.
On his Facebook page, Erian said that among the laws the Shura Council is discussing is the Instruments Law, which he said would address suspicions of usury surrounding the international loans that Egypt has sought by providing a financing mechanism to reduce the budget deficit and lessen the burdens of debt service. Erian also said that the law would launch development projects in all governorates.
Erian added that one of the pieces of legislation that were proposed for discussion is the law on civil society associations, which the dissolved People's Assembly had almost finalized. He claimed that the law will give civil society full freedom to do its work.
Erian also said that the council is examining laws that were previously being worked on by the now-dissolved People's Assembly.
Among other legislative tasks the Shura Council is tackling are amendments to the Elections Law, which he said have become binding after the Supreme Constitutional Court's recent ruling.