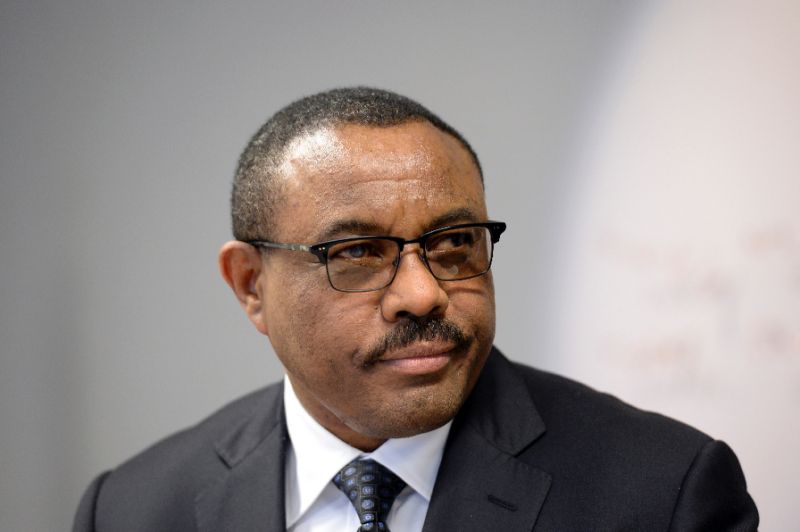 Ethiopian Prime Minister Hailemariam Desalegn will arrive in Egypt on Monday evening in a state visit which will go on until Wednesday, informed sources told Al-Masry Al-Youm on Friday.
Desalegn's visit comes in the framework of the joint Egyptian-Ethiopian committee which was due to convene in mid-December but was postponed to January.
The sources said that a high level delegation will accompany Desalegn during his visit which will include Ethiopian Foreign Minister Workneh Gebeyehu and Ethiopia's ambassador to Cairo Taye Atske-Selassie Amde.
Desalegn is expected to meet Egyptian President Abdel Fattah al-Sisi at the Ittihadeya presidential palace.
The sources added that the program of the visit is currently being arranged, and Desalegn is expected to deliver a speech at the House of Representatives on the second day of the visit, but this has not been determined yet.
The Ethiopian Prime Minister is scheduled to discuss with Sisi the latest developments in the he Grand Ethiopian Renaissance Dam (GERD) file and put forth the Ethiopian response to Egypt's proposal for the participation of the World Bank as a technical partner in the tripartite technical committee on GERD.
Egypt's Foreign Minister Sameh Shoukry met with the Ethiopian Prime Minister in the end of December during his visit to the Ethiopian capital Addis Ababa to follow up on bilateral relations between the two countries, prepare for the Ethiopian Prime Minister's visit to Egypt and discuss the course of the GERD negotiations.
Edited translation from Al-Masry Al-Youm