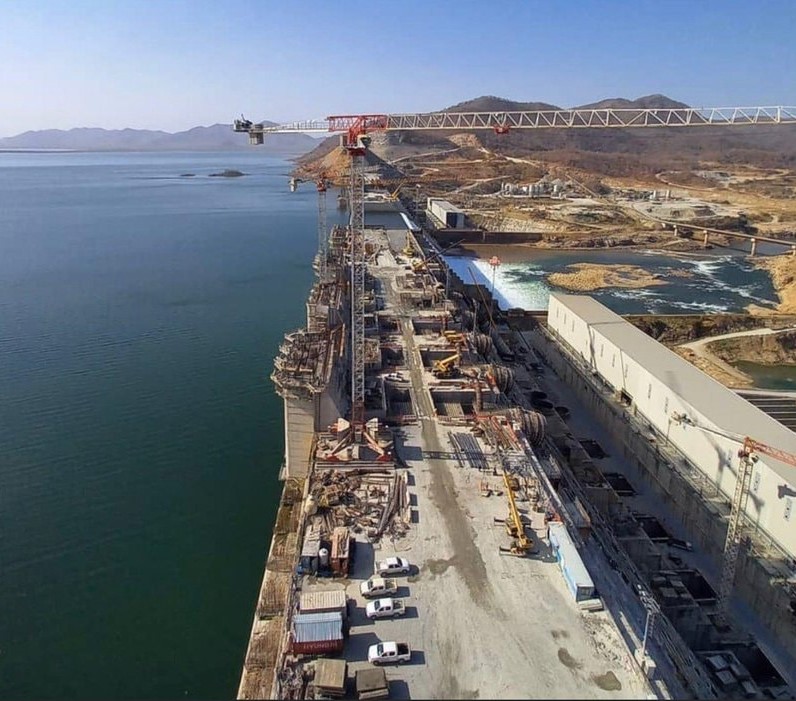 The Ethiopian government has confirmed that it is preparing to start generating electricity from the Renaissance Dam within the next few months, Ethiopian News Agency reported.
In an interview with the agency, the Ethiopian Minister of Water, Irrigation and Energy Seleshi Bekele said that preparations are underway to start generating electricity using the turbines of the Renaissance Dam within the first months of the next Ethiopian new year, which starts Saturday, according to the Ethiopian calendar.
Bekele pointed out that these preparations come amid various challenges facing Ethiopia regarding the negotiations around the dam.
He stressed that his country has the full right to use its natural resources.
He added that Ethiopia must use its natural resources in order to develop the country and fight poverty, and the dam is a major tool in this process.
Negotiations over the dam between Egypt, Ethiopia, and Sudan have stalled for years, with the three parties ultimately failing to reach any agreements.
Egypt and Sudan fear possible blows to water facilities, agricultural land, and overall availability of Nile water.
The two countries presented the GERD issue at a UN Security Council hearing in July in hopes of bringing more international players into the negotiation process.
Following the hearing, the Security Council issued a statement encouraging the three countries to resume negotiations under the auspices of the African Union, and to reach an agreement within a set amount of time. It also warned each country against unilateral measures.