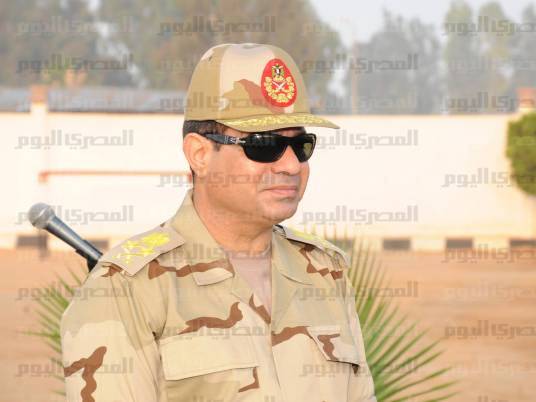 Lawyer Assem al-Battawy requested the court to consider a retrial of his client, former Interior Minister Habib al-Adli, who was charged with killing protesters during the 25 January revolution. He also called for the court to summon current Defense Minister and the then military intelligence chief abdel Fattah al-Sisi and testify in court.
During the pleading on Sunday, Battawy called for summoning security chiefs Mansour al-Eissawy (former interior minister) and Major General Mohamed Hanafy of the national security agency to court over relations between the Muslim Brotherhood and Hamas. Eissawy and Hanafy were in office from during the 25-31 January.
Farid al-Deeb, who is involved in the same lawsuit but also represents ex-President Hosni Mubarak, had earlier called for combining all lawsuits of killing protesters from all governates into one. Mubarak has been cleared from charges of killing protesters.
Edited translation from Al-Masry Al-Youm