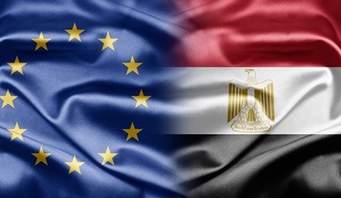 Minster of Trade and Industry, Eng. Tarek Qabil is set to visit the EU commission, Brussels, Belgium, this month to enhance bilateral commercial and economic relations between Egypt and the European Union.
Qabil clarified in a statement Monday that the EU-Egyptian trade exchange rates jumped up during first half of 2017, compared to the same period in 2016.
A report by the Egyptian commercial office in Brussels stated that Egyptian exports to the EU increased by 16.5 percent, $US 3,73,000,000 up from from $US 2,659,000,000 while Egyptian imports dropped by 29 percent, reducing $US 8,154,000,000 from $US 11,517,000,000.
The growth of exports to the EU contributed to a decline in the trade deficit between the two countries by 15 percent, fixated at $US 5, 81,000,000 from $US 8,878,000,000, within the first half of 2016, said Ahmed Antar, head of the Egyptian Commercial Service.
He added that Egyptian exports to the EU included products of iron and steel, organic chemistry materials, plastic, crochet, clothes, fertilizers, notably shipped to Spain, Italy and Bulgaria.
Edited Translation from Al-Masry Al-Youm