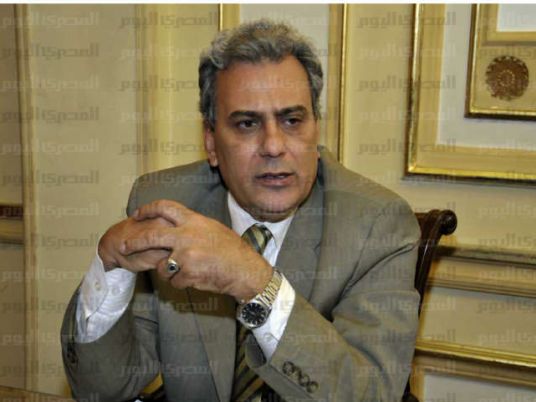 Cairo University faculty members who wear the niqab denounced a recent decision by university President Gaber Nasser to ban the attire.
The ban stipulates that the niqab, which covers the majority of a woman's face and only leaves the eyes visible, should not be worn while lecturing to studens.

The faculty against the ban issued a statement Tuesday describing the decision as defective, racist and a violation of the Constitution.
The decision violates Article 2 which states that Islam is the religion of the state of Egypt, Article 9 which states that the state should achieve equal opportunity between all citizens without discrimination, and Article 11 which states that the state has to achieve equality between men and women in all civil, political, economic, social and cultural rights, said the statement.
The statement criticized Nassar's decision to meet the "public's interest" through banning the niqab, saying the term is ambiguous.
Faculty members in niqab disclose their identity to the police before entering campus for security purposes, the statement mentioned.
"We call on the president of Cairo University to back down on the decision, and we call upon Higher Education Minister Ashraf al-Shehi to intervene quickly to lift the injustice placed on female members of the teaching staff, in order to achieve the interest of students and to preserve the law and the Constitution and uphold university traditions, freedom and human rights," the statement read.
Edited translation from Al-Masry Al-Youm