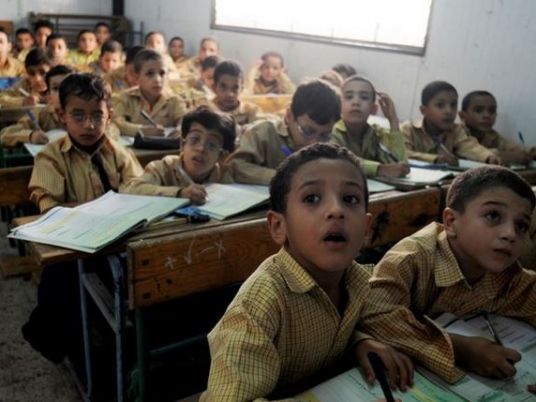 The United Nations' Food and Agriculture Organization FAO said that Egypt suffered from a chronic malnutrition among children under five years of age, and obesity in adults.
The Nutrition and Consumer Protection official of the FAO regional office Fatma Hashem said on the occasion of the celebration of the United Nations Day she was concerned about synchronization and stunting, not reaching the appropriate height.
She pointed out that 1 out of every 3 children in Egypt under the age of five suffer from stunting.
Obesity rates in Egypt exceed 40 percent which represents a threat to productivity, health, and the state budget in treatment, said Hashem. She added that Egypt comes within the first ten countries that suffer from obesity worldwide, along with 4 other Gulf states.
The FAO is currently working in 5 governorates in Upper Egypt, with women and young people, on the introduction of modern methods of fruit and vegetable production and animal husbandry, while providing nutrition education for mothers and young people.
The problem of obesity is not limited to the rich, but also prevalent in poor communities due to the consumption of high-calorie foods, and low in nutritional values, Hashem said.
Egyptian-style food has become unbalanced, as it depends mainly, especially among the poorer classes, on bread, oil and sugar, leading to obesity due to little physical activity, Hashem added.
The FAO is preparing in collaboration with the World Health Organization for the Second World Conference on Nutrition from 19 to 21 November at the FAO headquarters in Rome.
Egypt will participate at a ministerial level, she noted.
The conference will discuss commitment to the minimum allowable rates of child malnutrition and obesity in adults, said Hashem.
The FAO is interested in cooperating with Egypt with regard to the development of the rural and the agricultural sector and agro-industries as well as protecting the consumer's health. The organization is implementing development projects with governments and NGOs to provide job opportunities and a sound, healthy, and environment-friendly products by using sophisticated technology, Hashem mentioned.