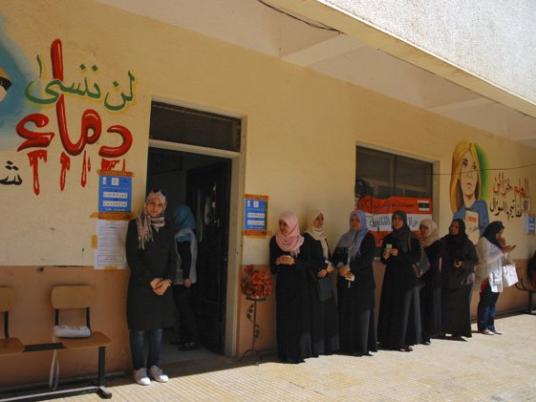 Fifteen Egyptian workers have been abducted by Islamic State (IS) militants in Libya, according to an Egyptian lawyer, who notified the Foreign Ministry on Monday.
Lawyer Ramy Magdy from the city of Mahalla in Gharbiya governorate has demanded the rescue of the workers, who were apparently abducted at noon on Monday as they returned home from work in Tripoli.
The kidnappers allowed them to make telephone calls to their families in Egypt, according to Magdy. The lawer said his father, Magdy Abdel Rahman, and his son are among those being held captive.
So far, the militants have not made any demands in return for the release of the captives, he said.
Hundreds of Egyptian have been kidnapped in Libya since the so-called "Arab Spring" sparked civil war there, allowing Islamist militants to gain control of much of the country. The outcomes for those abducted have been mixed, with some being killed and others returned safely to Egypt.
Among the most high-profile cases was the abduction and beheading of 21 Copts by IS militants in February of 2015. Egypt responded with airstrikes as part of a co-ordinated effort with the Libyan military, killing 64 militants.
In December, 20 Egyptian workers were abducted close to the city of Jafra, 750 km from Tripoli. However, Egyptian authorities managed to secure their release in January, and they were personally welcomed home by President Abdel Fattah al-Sisi.
"We could not leave our sons in danger, but we were working slowly to free them in order not to harm them," said Sisi.
Edited translation from Al-Masry Al-Youm