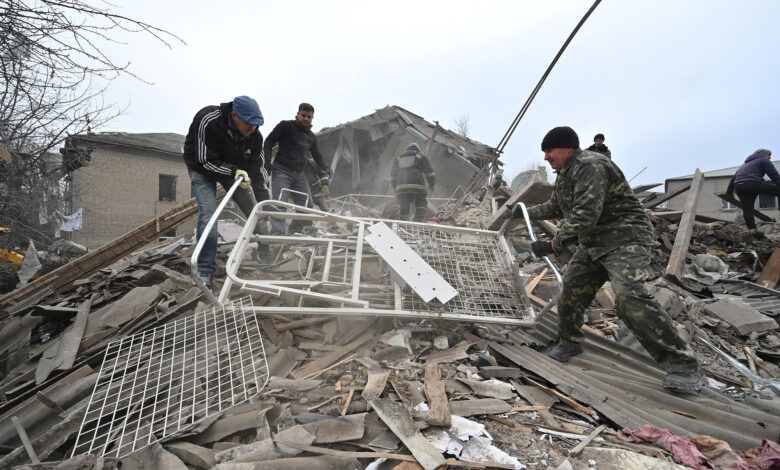 Fighting raged on in Ukraine's Donetsk region on Tuesday, as Russia launched "massive shelling" in towns and villages on the eastern front line, according to a local official.
The town of Avdiivka was hit by a wave of artillery fire, according to Pavlo Kyrylenko, head of the Donetsk region military administration.
"Avdiivka suffered the most in the Donetsk direction: There were incoming hits overnight, and in the morning, there was massive shelling of the city center," Kyrylenko said on Telegram. "According to preliminary information, there are no casualties."
Avdiivka has been within a few miles of the front lines of the war for several months, but remains in Ukrainian hands.
There was also "massive shelling" in two areas near the strategic city of Lyman in the Donetsk region, Kyrylenko said. Four civilians in the region were killed on Monday, he added in a separate post.
The Ukrainian military said it was under sustained attack in the Donetsk region.
"The enemy does not stop shelling the positions of our troops and settlements near the contact line," the General Staff of the Ukrainian Armed Forces said on Tuesday. "They continue firing at the critical infrastructure and civilian housing … In the Bakhmut and Avdiivka directions the enemy is focusing its efforts on conducting offensive actions."
Russia is pursuing offensive combat operations in Donetsk and Luhansk, which together form the Donbas, the eastern part of Ukraine where the conflict between Ukraine and Russian-backed separatists started in 2014.